Calling all Instagram creators! Hashtags still own the title of the secret sauce of Instagram content marketing, as they give you the most effective way of reaching new potential followers. "I don't want random followers, I want the ones from my target audience!" – you may want to shout. That's ABSOLUTELY right, and that's our mantra as well. Actually, that's another reason why hashtags are one of your top tools – they help you attract these ideal followers with huge potential to become your loyal fans, members of your tribe, part of your engaged community, or even future clients. 
Hashtags work by organizing and categorizing content.
That's their first job, you already know it. But the truth is, nowadays, they not only categorize all the posts and make them discoverable, but they are also an extremely beneficial tool to gain more followers, boost engagement rate, and expand your organic reach. Every post accompanied by a set of relevant hashtags (up to 30) completely changes the process of content discovery, for better, of course. As you start using hashtags more and more consciously, you soon realize there's so much to learn about it… The strategies, the changes in the algorithm, insights from Adam Mosseri, the research process, keeping up with the trending ones, and the fierce competition. A bit overwhelming, right?
But have no fear and no worries.
We'll turn it into a quick learning process where strategy and practice are the keys to getting the satisfying results you dream about. In order to start seeing more significant results from your hashtags, you need to be strategic about them. And that's what we're going to focus on today!
Yup. Today, we'll analyze evidence as to how and why certain hashtag strategies work, weaving in mindset hacks and giving you easy examples to support this hashtag lesson. There is something very challenging about making your hashtag strategy more conscious; we know it! Like any Instagram marketing tactic, there are many do's and don'ts of using hashtags that can make or break your results. Today, we'll focus on the do's and positive tactics – to discuss how to use hashtags for maximum impact strategically! 
Let's dive deeper! Today we'll discuss in detail: 
Instagram hashtags best practices you need to implement to get your profile seen
How to increase your chances of reaching as many new eyeballs as possible?
Why are hashtags so crucial and help you get noticed?
How should you use them for much better results?
How to get your content in front of new targeted followers?
How to use hashtags more smartly?

Relevancy is

A MUST
Rule number one: the hashtags you decide to use should be specific to the content you're sharing with the world and related to general topics associated with your niche and profile. If you're a freelance graphic designer posting about graphic design principles, consider using the hashtags "#graphicdesigntips" as well as "#graphicdesignerlife" and "graphicdesignflow." These hashtags cover the specific topic you're writing about, as well as broader topics related to your niche and your content area.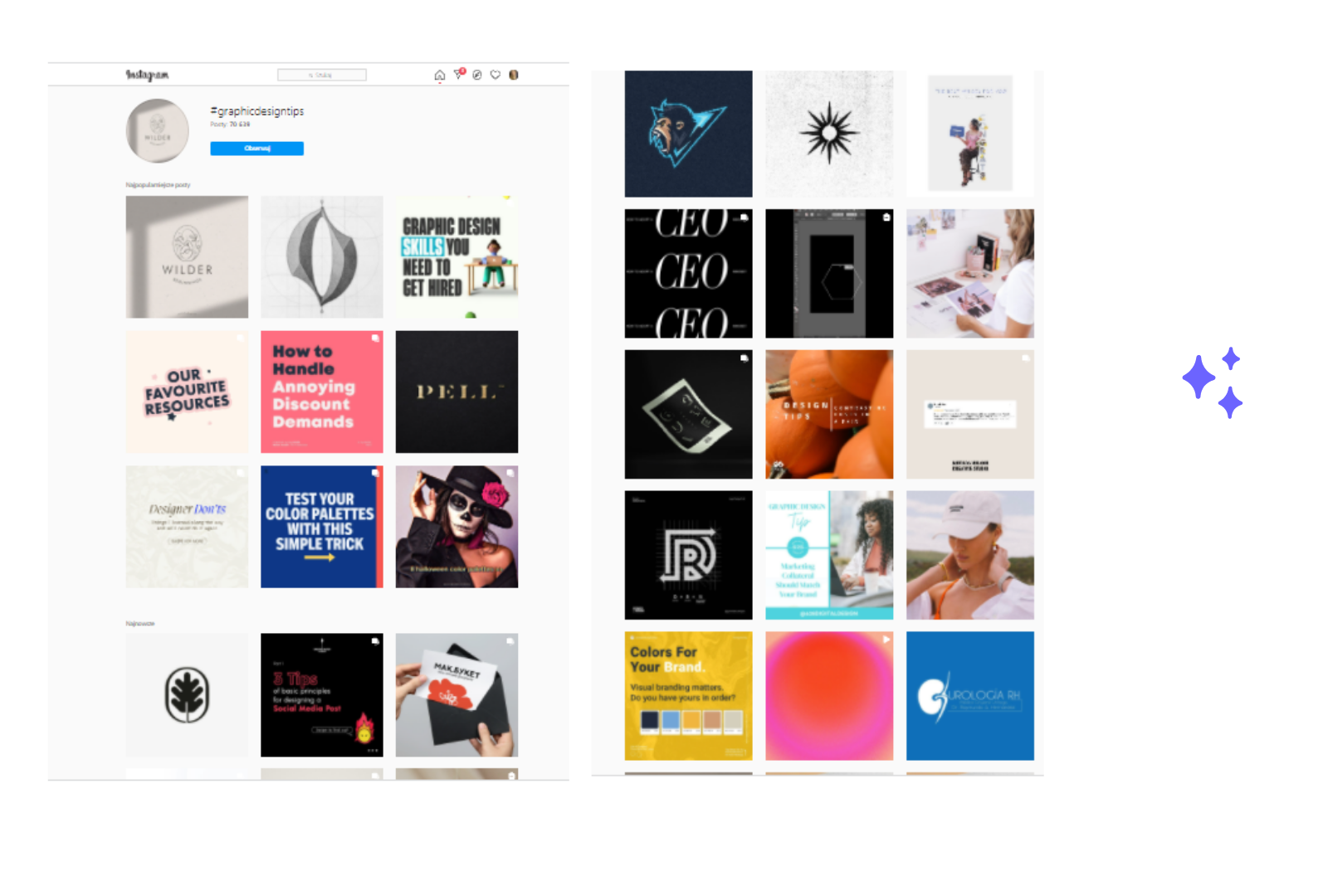 Narrow down to hashtags your ideal followers would use to find you. To give you a clear example: we offer tips to grow Instagram, so we use #engagementtips, #instagramgrowthtips, #Instagramstrategy, #growoninstagram. We know that people looking for answers to their Instagram strategy-related questions are browsing content described with these hashtags, so it's a win-win.  
Another pro tip: Given that your ideal client is local, let's say: they're located in Toronto, choose hashtags based on your location, for example #Canadianentrepreneurs, #Canadiangraphicdesigners, #Canadiansolopreneurs. 
Keep your hashtag choices short, sweet, and always to the point. Most of the time (with some exceptions) they shouldn't consist of more than three to four words! The more intuitive, the better! In the Instagram world, the shorter and more specific your hashtags are, the bigger the chances for attracting new followers. Just be sure they're something your potential followers (and users from your target audience) will understand the meaning of. Don't make them too complicated and complex.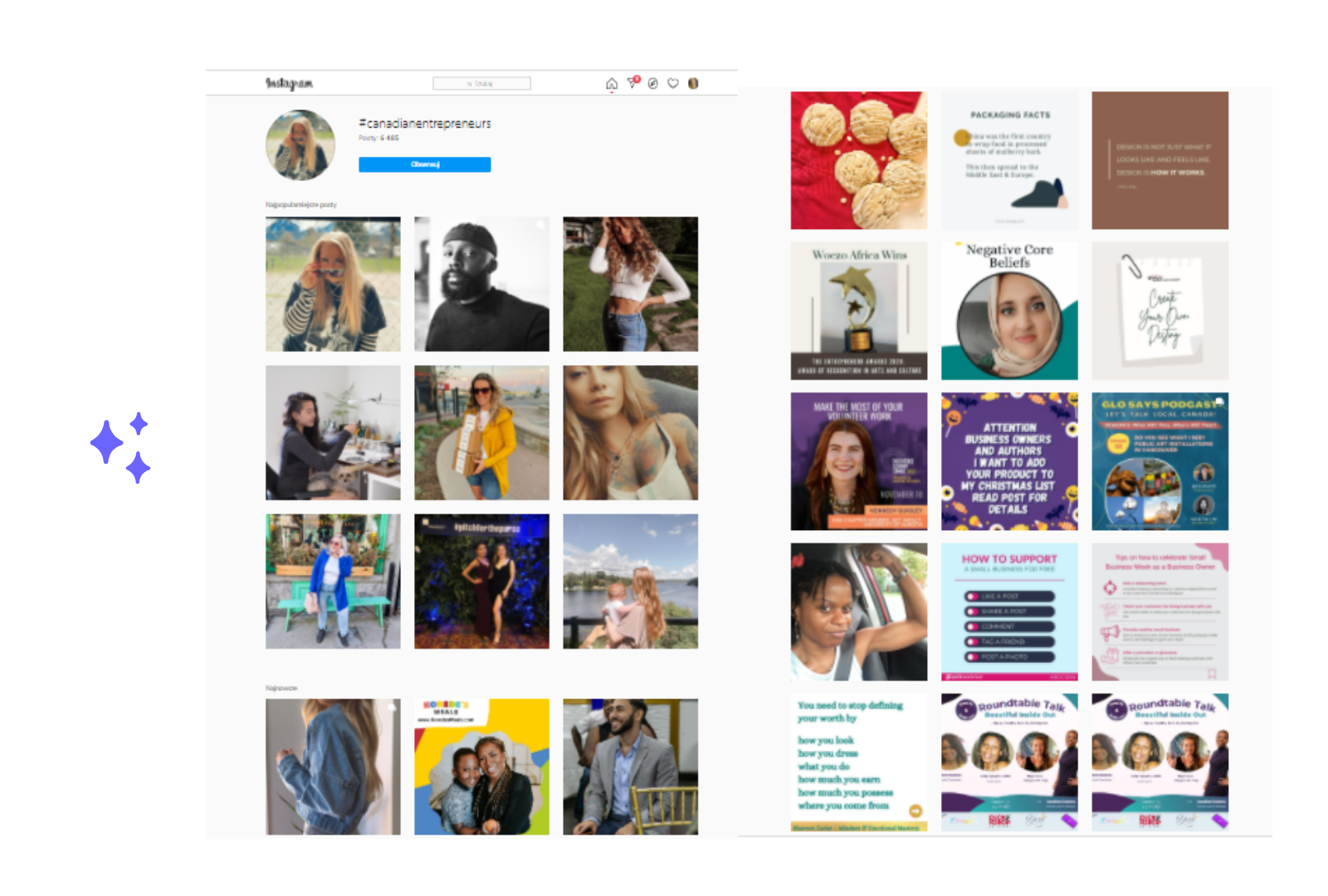 Where to put your hashtags?

Not in the comments anymore
For those of you who may have missed @creators' news, a quick update – for years, even the most trustworthy sources claimed there was no FUNCTIONAL DIFFERENCE between putting hashtags in captions and comments. No difference when it comes to their effectiveness. At all.
And recently, Adam Mosseri has made things clear and made us aware of the update. Here's the official guidance from him: "for a post to be found in Search, put hashtags in the caption, not the comments." That sounds really convincing, right? This insight can also be found on the official Instagram blog, where they elaborate on how Search results are ranked.
That said, if you want your posts to pop up in your dream followers' search queries, then you need to put your hashtags in THE CAPTION.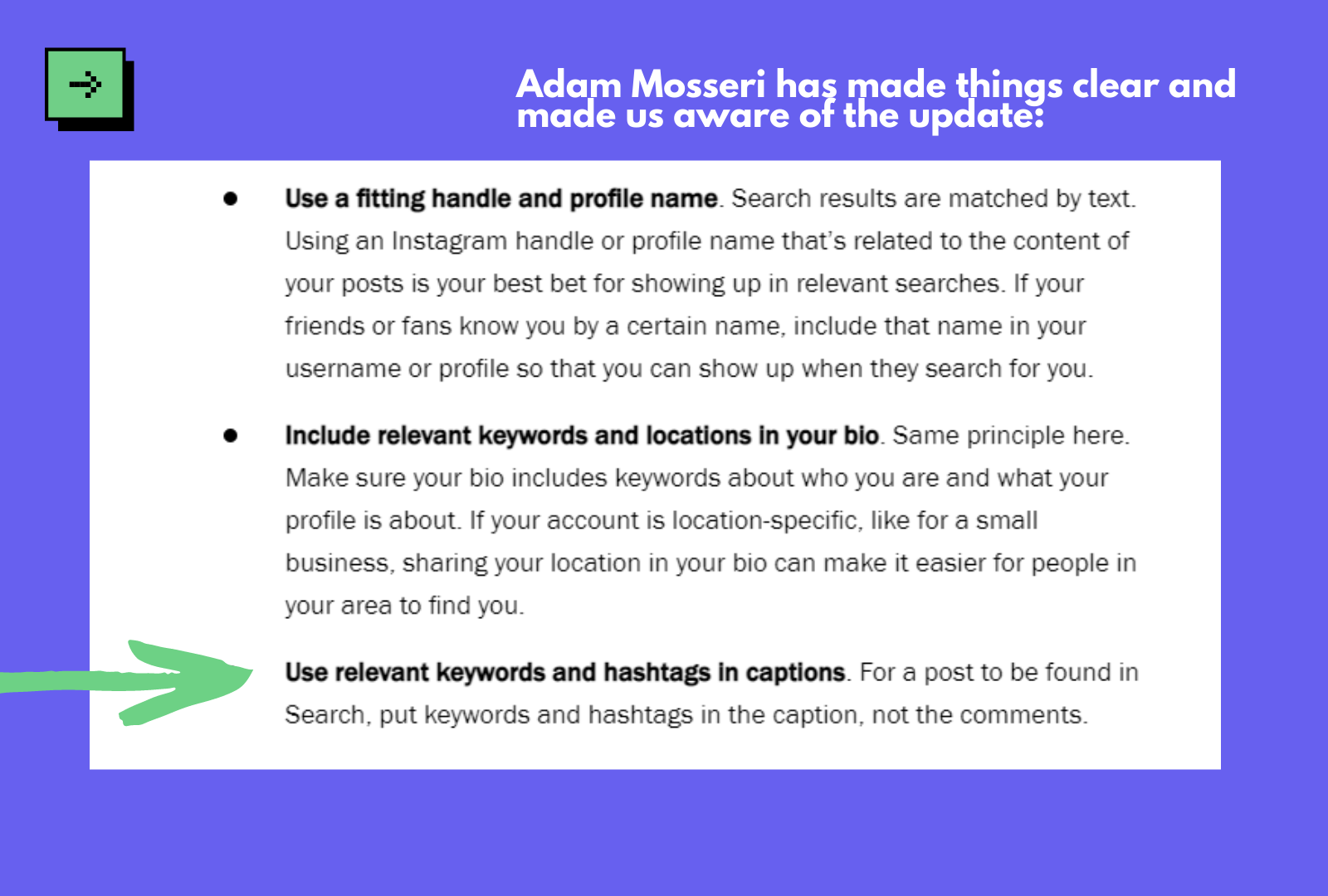 Avoid overly popular ones

– they're gonna give you a headache… Nothing else
When it comes to hashtags, bigger is definitely not better. Our research shows that the bigger hashtags you include in a post, the less engagement it receives. On the contrary, targeted, more niched-down hashtags can give you high-quality exposure and can lead to a more effective follower base buildup. Popular hashtags = spam followers, most likely with no quality potential members of your engaged tribe. Why? They have an enormously high amount of traffic, making your posts disappear almost instantly at the speed of light. Avoid them at all costs. #today #beautiful, #pretty, #happy #instagood #throwback #tip #good #yes – they're so generic, that believe us: this way, you simply can't attract your ideal followers. There's no way.
For instance, your new post might get buried in #design, but you actually have a considerable chance of engaging nicely targeted audience with something more specific, like #graphicdesigntips.
Also, don't clog up a bunch of unrelated hashtags hoping to get some random views. You might annoy and lose potential followers: people are really observant, you wouldn't tell.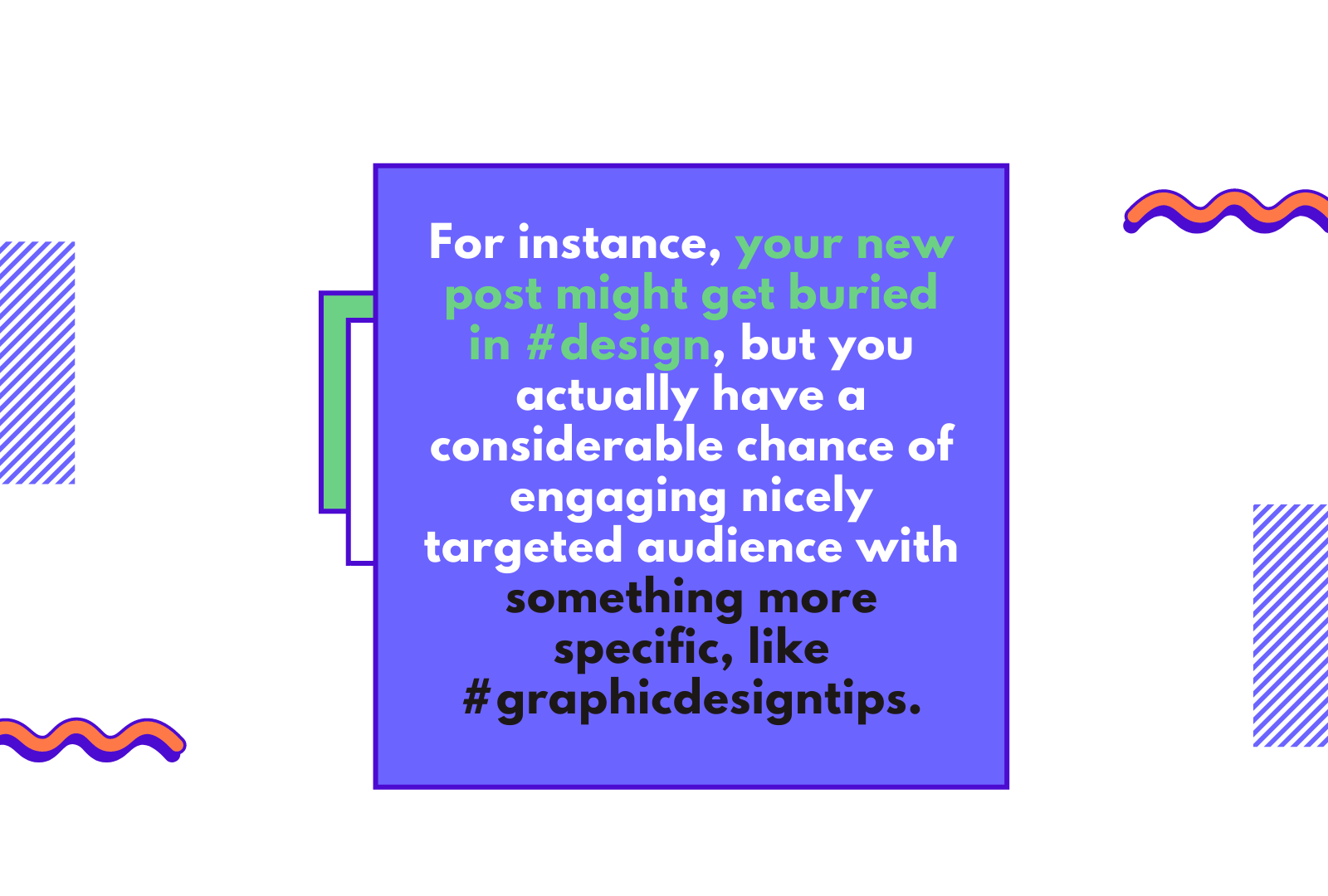 Trust the research (

and start using a hashtag research tool

)
Seek, and you shall find!
An excellent place to start is by researching the hashtags your competitors use and observing the trending hashtags that are related to your niche. Also, consider making your creator's life MUCH more manageable, and save your precious time by using one of the hashtag research tools. Actually, there are so many hashtag research tools available – we love IQ Hashtags, because it's the most extended one out there, and it generates hashtag ideas with performance data. It's definitely our go-to tool for good hashtag research, and it's like a golden mine of all the information you need to grow quicker + it's extraordinarily intuitive, which is really rare. All you need to do is enter one hashtag you're using (or the most general keywords related to your niche). Yass, keywords that you're currently using are a great place to kick off your hashtag research.
You can also set up different search criteria to niche down the results. The results of each search will reveal all the best hashtags that are closely related to the hashtag you've typed in, which will give you new choices. You can use them right away to reach and engage with your target audience.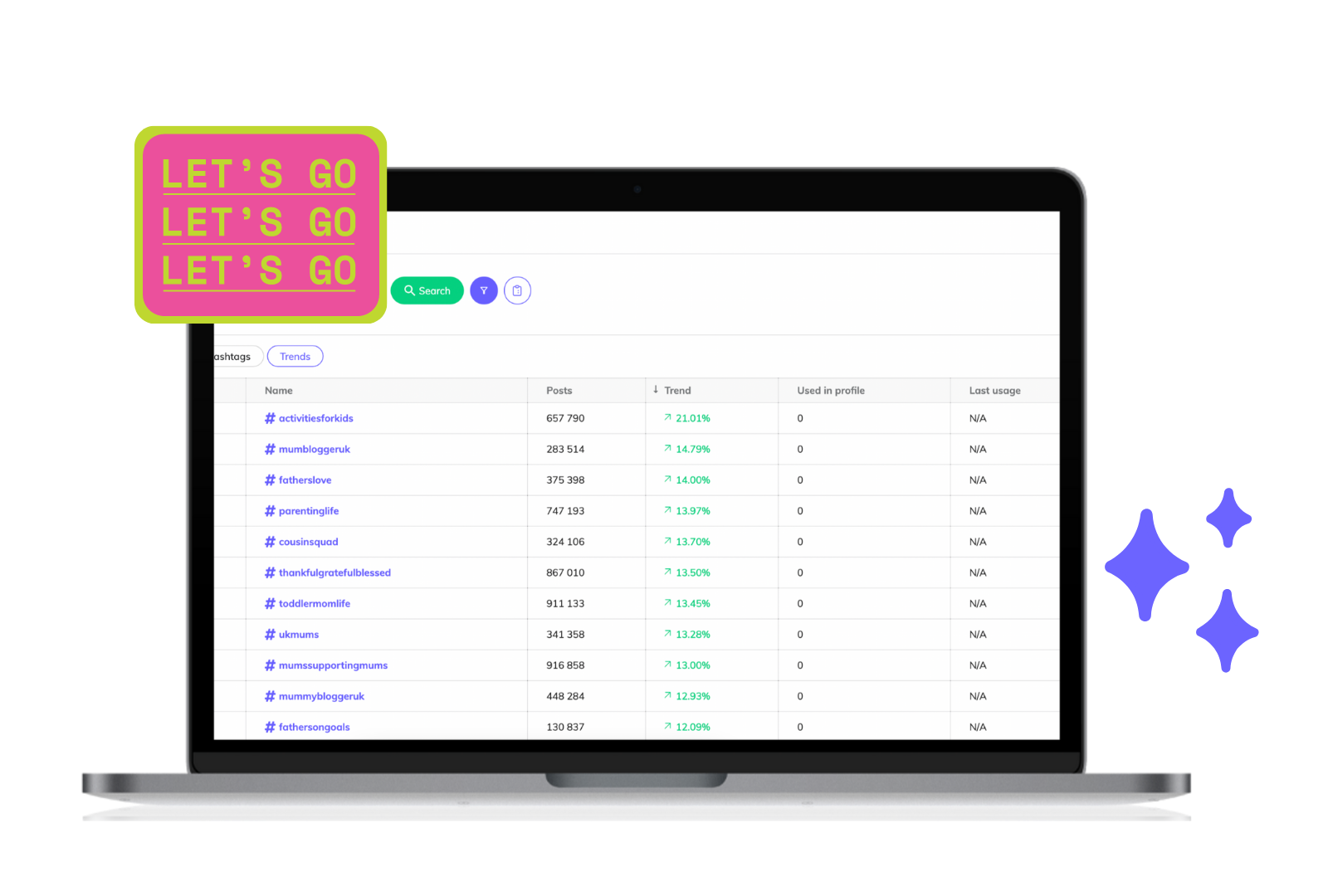 You can also analyze the total number of posts using a particular hashtag and the number of recent interactions that they're receiving on average. This can help you check the popularity and potential engagement rates that may be tied to your new choices and help you decide which are the best fits. Believe us when we say this can be a place to discover your gold hashtags. Check for yourself 🙂 
To wrap-

up

!
Sure, there is much more to learn about polishing your hashtag strategy, but let's start by working on the tips mentioned above. When done well, Instagram hashtags will GENUINELY help you reach your dream followers, and that's our goal, right? 
Let's repeat the key takeaways once more! 
Use hashtags relevant to your niche, and don't risk your profile's or your brand's credibility with misleading ones just to get some random views: it's not worth it.
You'll get found by your dream followers if you keep on choosing the most relevant hashtags. 
How to find the best fits? Try using a hashtag research tool, and analyze the data it gives you. That's actually a game-changer.
Putting hashtags in a comment section rather than in a caption might be holding you back – don't do that! Adam Mosseri gave us a clear insight that it's remarkably beneficial to put hashtags in the caption and avoid putting them in the first comment, as it's the best option for better search engine optimization.
It's your turn to apply these tactics and observe the first results! 

If you want more savvy tips to polish your hashtag strategy and learn more about the most effective growth tactics, we suggest you to read: