In today's article, I'll show you how to add Instagram story highlights! I'll cover the entire process step by step and share with you a bonus tip on how to create a highlight cover without posting it to stories first.
Ready to learn something new? Alright, let's do it!



What Are Stories Highlights, and Why Should You Use Them?
Let's briefly talk about what Instagram highlights are and why you should use them. Insta Stories disappear from your profile after 24 hours, and sometimes it just doesn't feel long enough, especially when you share timely content always relevant to your audience. 
Instagram highlights are the way to hold onto your valuable stories for as long as you want, and make sure people have access to them anytime they want.
Highlights are a fun way to organize your content, complement your profile aesthetic and make a great first impression on your visitors.
They are featured almost at the top of your profile's feed and right below your bio, making them very accessible and easy to consume.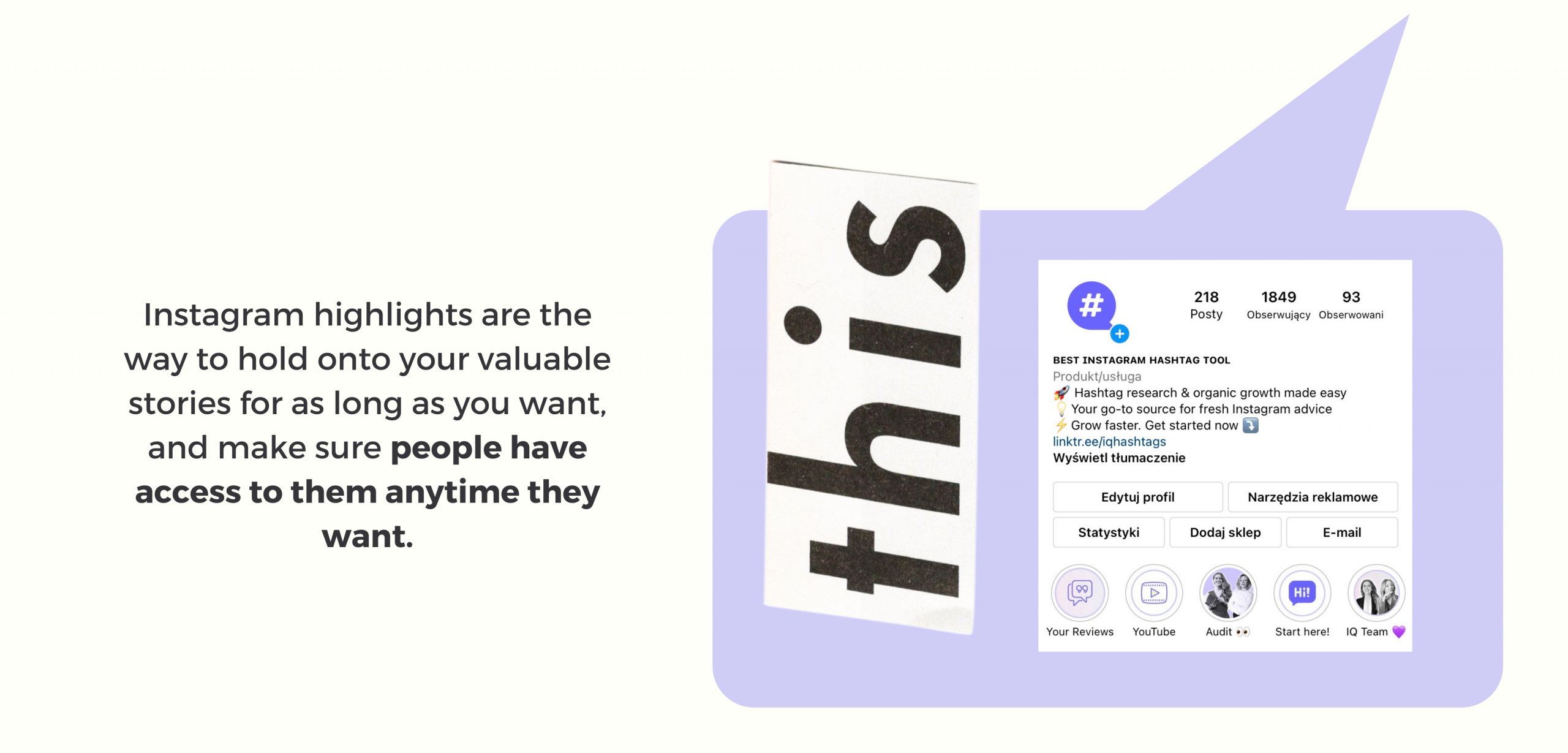 What Should You Put On Instagram Highlights?
Use them to show off your brand's reviews and testimonials, your new products, answer the most frequently asked questions or simply tell people more about yourself or about your business and share some behind the scenes from your life to connect with your followers on a more personal level.
That's only a few examples of how you can get creative with your Instagram highlights, so let me know in the comment below if you'd like to hear more ideas in one of the future articles.
But that's enough talking; let's dive in and make your first highlight right now.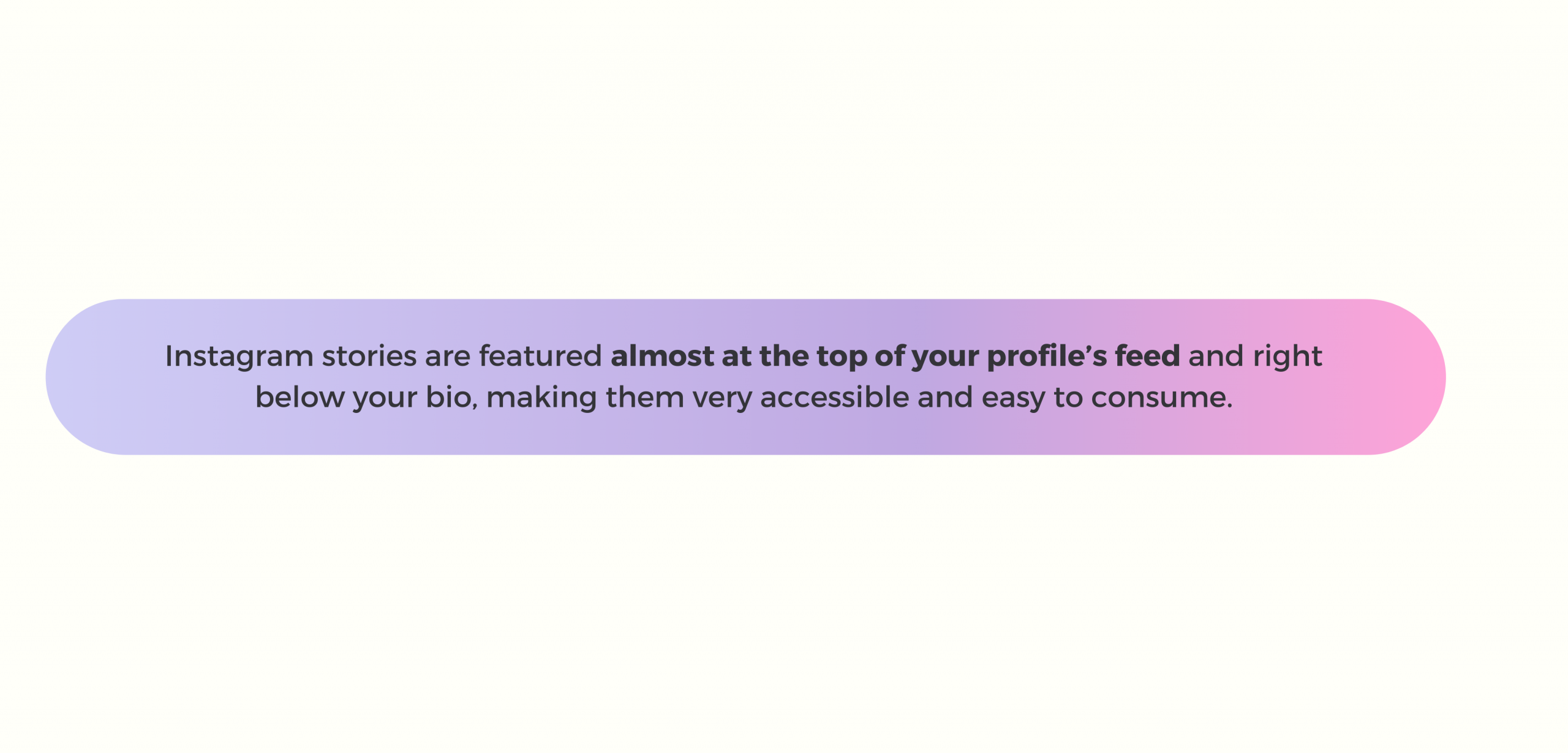 There Are 3 Ways To Create a Highlight in Your Profile
The first one is through a very convenient round "plus" icon in the highlights bar.
The second one is through a square plus button in the top right corner of your screen next to the hamburger menu. 
Both ways allow you to create a new highlight with archived stories, meaning the stories that you published over 24 hours ago that have expired. Instagram automatically saves photos and videos in your archive, so you don't have to keep them on your phone, and only you can see them after they disappear from your story.
If none of your previously published photos or videos appears in your stories archive, it means that you need to switch this feature on. Click on the hamburger menu in the top right corner of the screen, go to settings, then "privacy" and select the Story icon. 
Scroll down to the Saving section and switch on "Save Story to Archive. And voila, every story you post from now on will be stored in your archive.  You can view your archived stories by going to the "clock" icon in your hamburger menu. Now that your archive is filled with new content, you can create your first highlight. Hit the round plus icon in the highlights bar, or a square plus icon at the top of the screen and select photos and videos you'd like to add to your first highlight.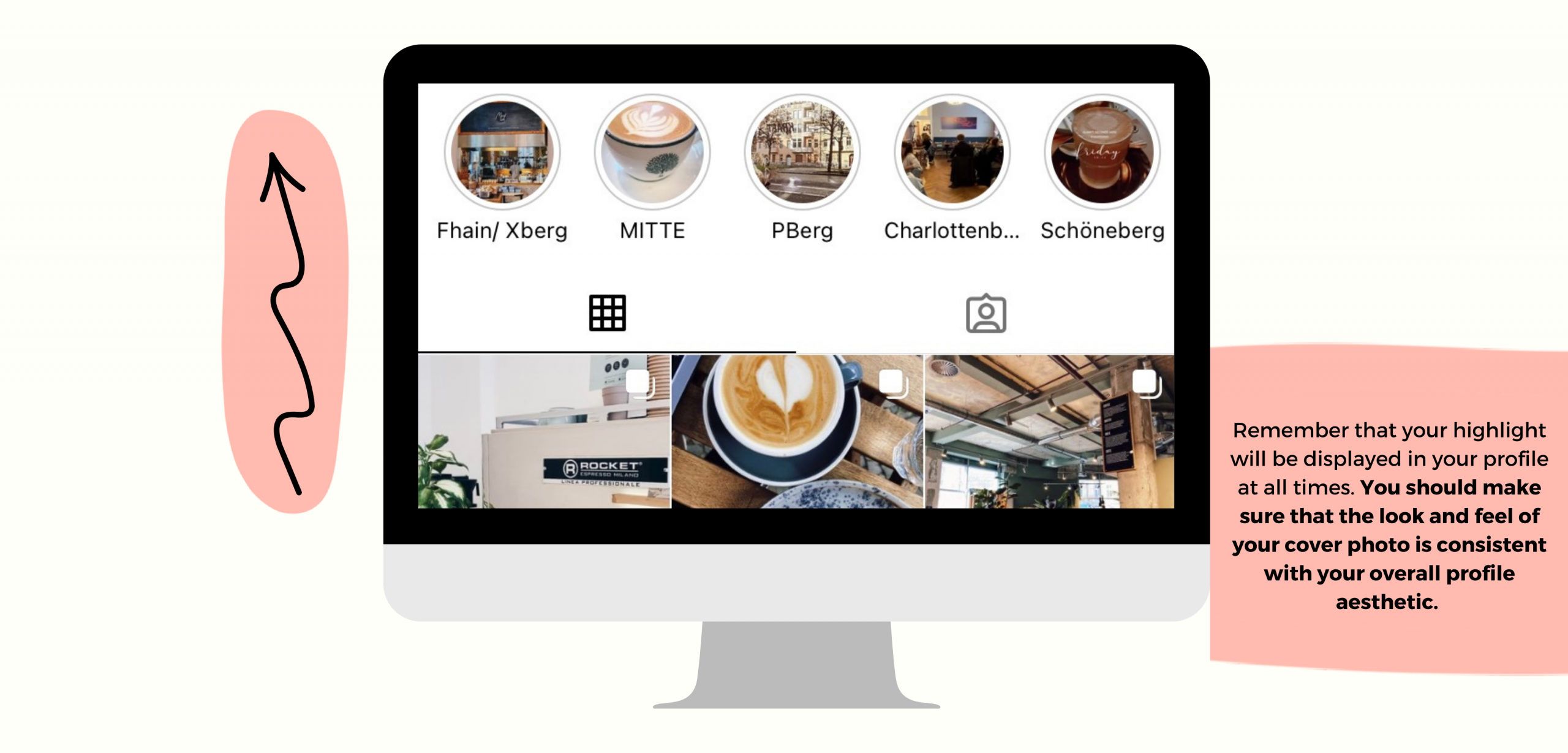 We got to the essential part where you choose a title and select your cover photo. 
Depending on what you're going to share in your highlight, your title also should reflect the content.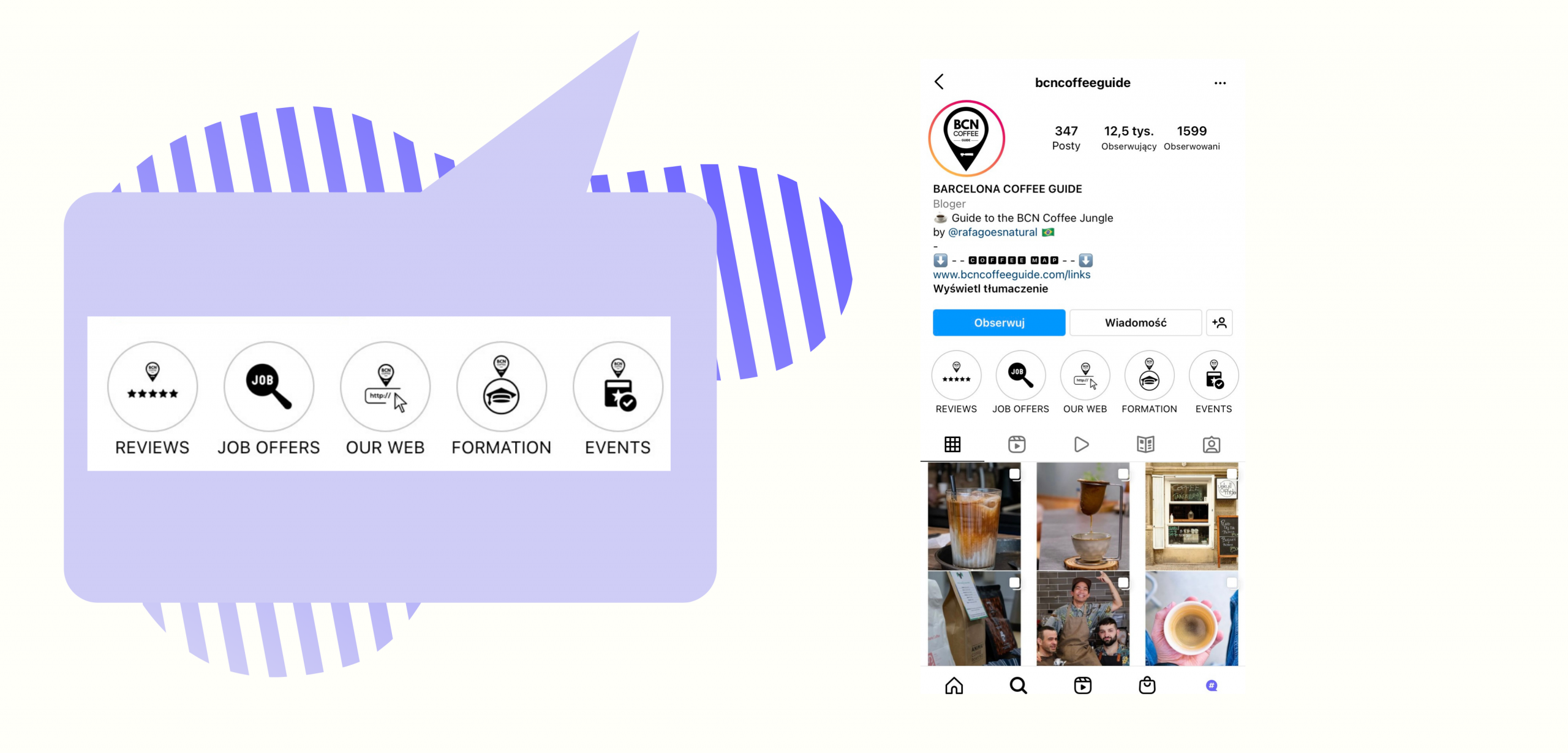 What about the cover photo? Remember that your highlight will be displayed in your profile at all times. You should make sure that the look and feel of your cover photo is consistent with your overall profile aesthetic. 
So you've got two options here. You can edit your cover image and use a thumbnail from one of the stories you just selected, or if you don't think it's gonna work with your profile visual, you can upload an image from your camera roll.

How To Add a Highlight on Instagram Without Posting a Story
I know that many people look for a way around making a cover photo without posting it to your stories, so here comes a significant part. The image you upload from the camera roll won't be shared in your stories at all.
Tap on one of the Instagram Highlights on your profile.

Click "edit highlight"

Click "Edit Cover" to add a new highlight cover icon directly to Highlight- yup, without the need to share it in your Instagram Stories!
There is also a third way to create a highlight or add stories to your highlights. 
If any of your stories are live, you don't need to wait for it to get archived before you make it a highlight. Go to your story, tap on the heart highlight icon on the bottom of the screen. You can add your image or video to any of the existing highlights or create a new one by tapping the "new" icon and following the rest of the steps we just covered.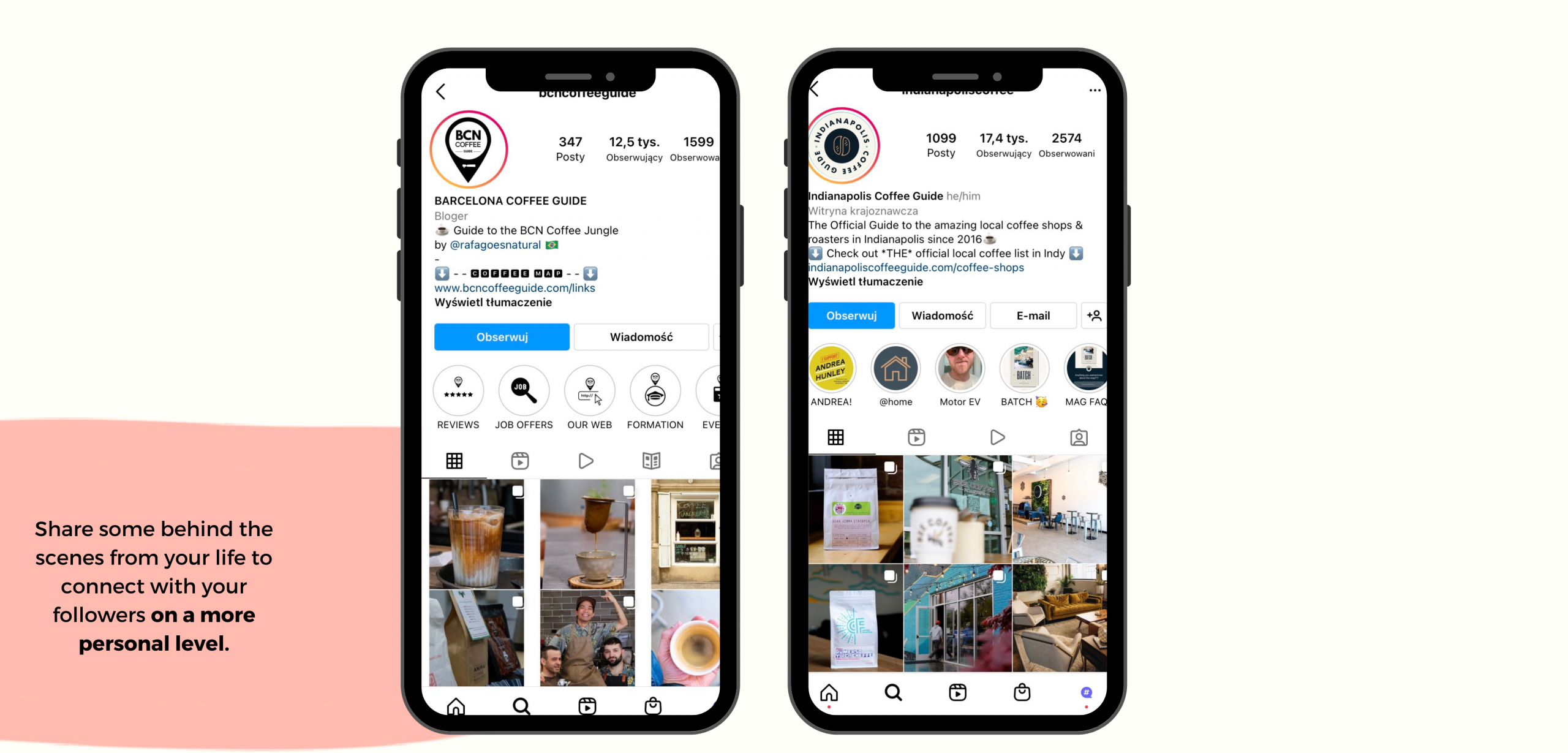 Thank you so much for reading; I hope this step-by-step guide helped you create your first highlight!