The famous swipe-up link feature: the primary reason why so many Instagram users dream about reaching the magic number: 10k on their follower count! Once the number is over 10,000, they gain the possibility to add an active link to any Instagram stories slide so that everyone watching it can access external websites by swiping up. If you're an established Instagram user, you probably know what a colossal game-changer it turned out to be! 
Rolled out to users worldwide in 2016, the swipe up feature has become a way to promote signup pages, official websites, landings, profiles on other platforms, personal shops, product pages, event pages, blog posts, podcast episodes, videos on Youtube, and actually – anything you want – right from Instagram stories. 
It was always one of the critical features for content creators and marketers to share their content outside the platform. With the right strategy, it's a vital piece of the Instagram marketing puzzle to gain leads and increase conversions. Mainly when the accounts below 10k are officially limited to only ONE clickable link (in the bio), and it sucks at times when you want to show your community something outside the Gram. 
As the Instagram landscape continues to change, and it adapts with the times and the requests of users of the platform, here goes the wind of changes. After a few years since the swipe-up feature has been introduced to us, Instagram decided it's time for a massive change.
Yes. There is a new feature on the horizon! The announcement means the company will shut down the swipe-up feature and introduce link stickers. It will be rolled out at the end of august, and you surely want to ask:
Will it be available for everyone?!
Will it completely replace swipe-up links?

What can we expect from it?

We're here to discuss these burning questions! Although we still don't know many things about the upcoming sticker link feature (Instagram has not shared many in-depth details), it's a strategic time to sum up, what we've already researched. The most important thing: the news is already confirmed by the platform. 
So let's dive in and elaborate on everything you need to know about Instagram's upcoming link stickers feature!

Swipe-up links will soon be…

Stickers?
Will we say goodbye to swipe-up links? There is every indication that we will, as Instagram is going to retire this option.
The Verge wrote about it first, but we already have the official confirmation from Instagram's team. Some users have also received an in-app notification about that change, with the announcement that the platform will start implementing the new feature from August 30.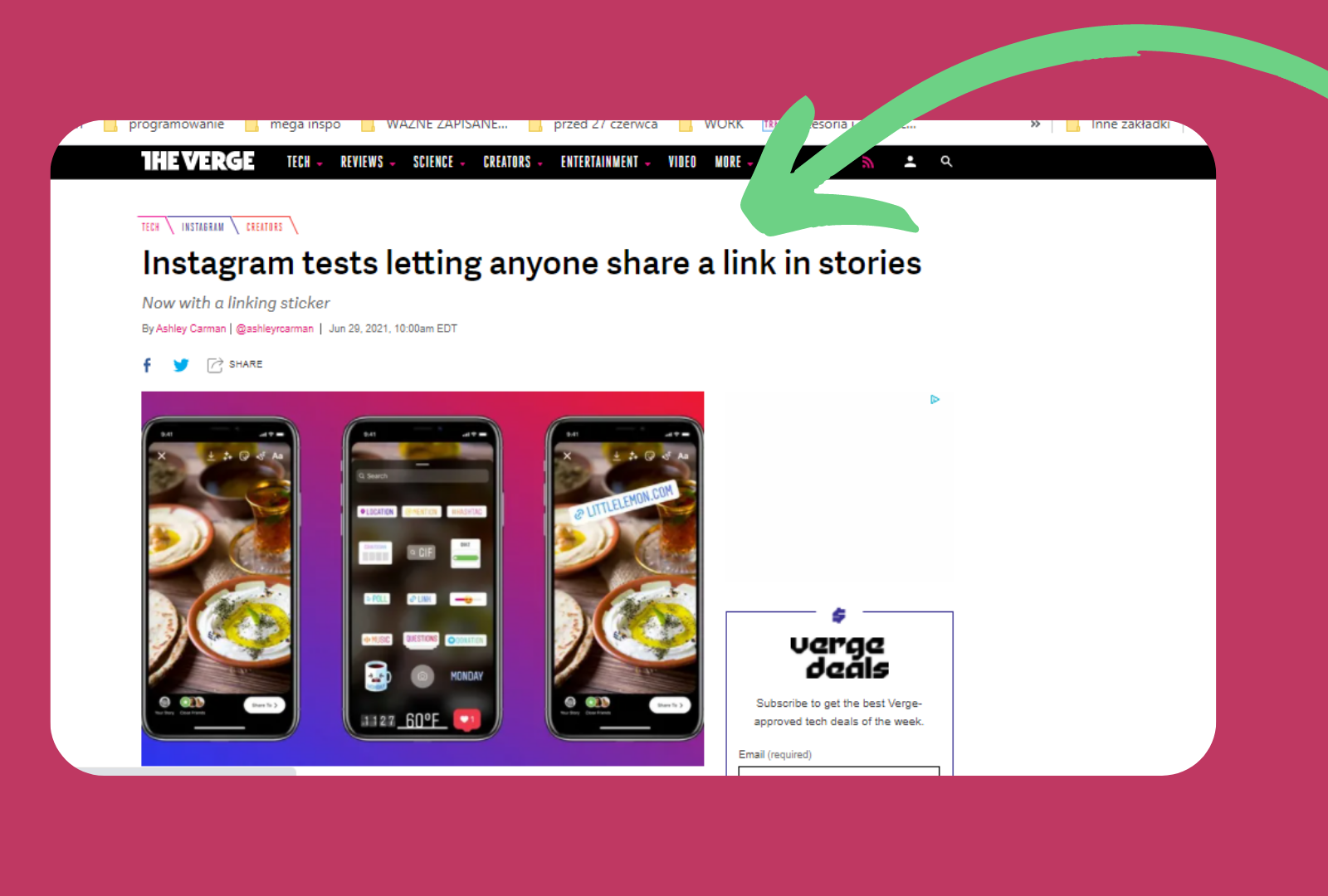 Instead of the swipe-up link, we'll be armed with tappable link stickers, which will redirect viewers to external pages. Stickers will work almost the same way the swipe-up did, with one key difference: instead of swiping, we'll be tapping. We'll also be able to respond (and react) to stories that include link stickers – it's worth mentioning that it's impossible with stories including a swipe-up link.
What happened that the company decided to offer such a different solution?
They claim they wanted to implement more "creative control", and the clickable stickers look like a more fun way to redirect users to external content. Plus, users will probably be able to change the look of those stickers and make them more custom-fit. Moreover, adding a swipe-up link was a simple process, but clickable link stickers are designed to be even more uncomplicated and intuitive to use. So yup, it has a couple of winning advantages over the old "swipe-up" link.
Sounds good to us!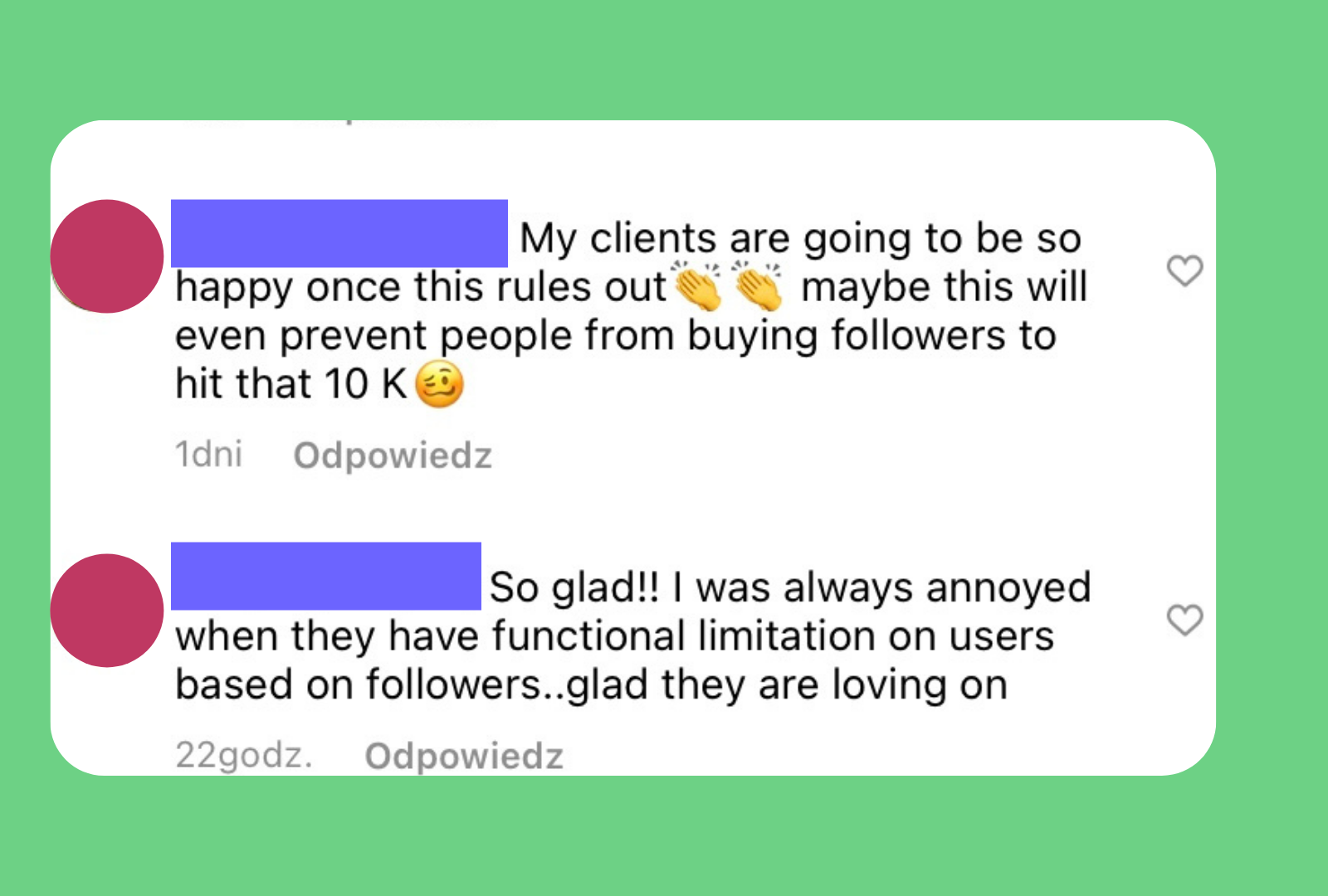 You don't have to wait till 10k (on your follower count) anymore?

Who will receive the new option?
With the swipe-up feature, the message was clear: Instagram wanted to keep this option exclusive. To access this solution, your profile had to be professional (switched to Creator or Business type), have at least 10, 000 followers, or be officially verified.
What about the new link stickers feature?
Opinions are divided, so we're waiting for the official announcements. Good news: we've heard from TheSocialImpact.au that they have a few connections who already have an option to add these stickers, and what is even more promising: these people don't have 10k followers! Time will tell, but it gives authentic hope that soon we'll no longer have to worry about the limiting follower count.
The new feature has been already tested, but the test was small – as Vishal Shah, Instagram's head of product says. Now it will be much broader, and officially, the wider tests (although, still with limited availability) start on August 30. Most probably, it will start mainly with the users who had the access to the swipe-up link, creators and businesses, to gather feedback and check out how they're using the feature, but it seems like it's not officially preordained yet.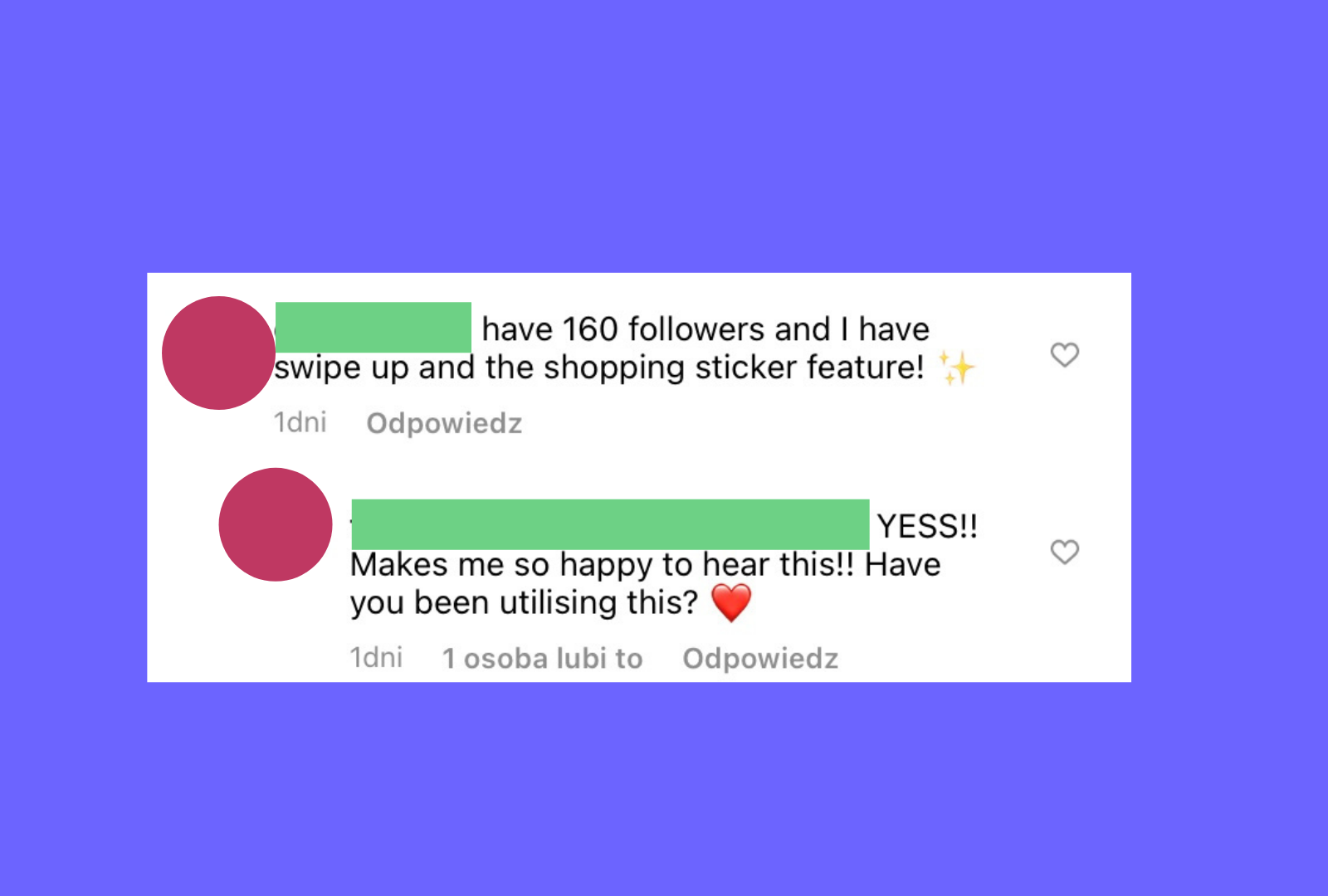 There are also voices that the first tests started out in June. The platform has started testing linking stickers for profiles with different sizes of follower bases, not just users who already had 10k followers, and a swipe up privilege.
We've also found some unofficial statements that the link-stickers update doesn't modify the criteria for who can use the feature, but the Gram' will consider expanding access to this new solution to more profiles in the future. "This move requires extensive research because it opens up the door to misusing it to spread false information, and spam" – such was an explanation we found in the interview with Jane Manchun (app researcher). 
Time will tell, we suppose, so we're waiting!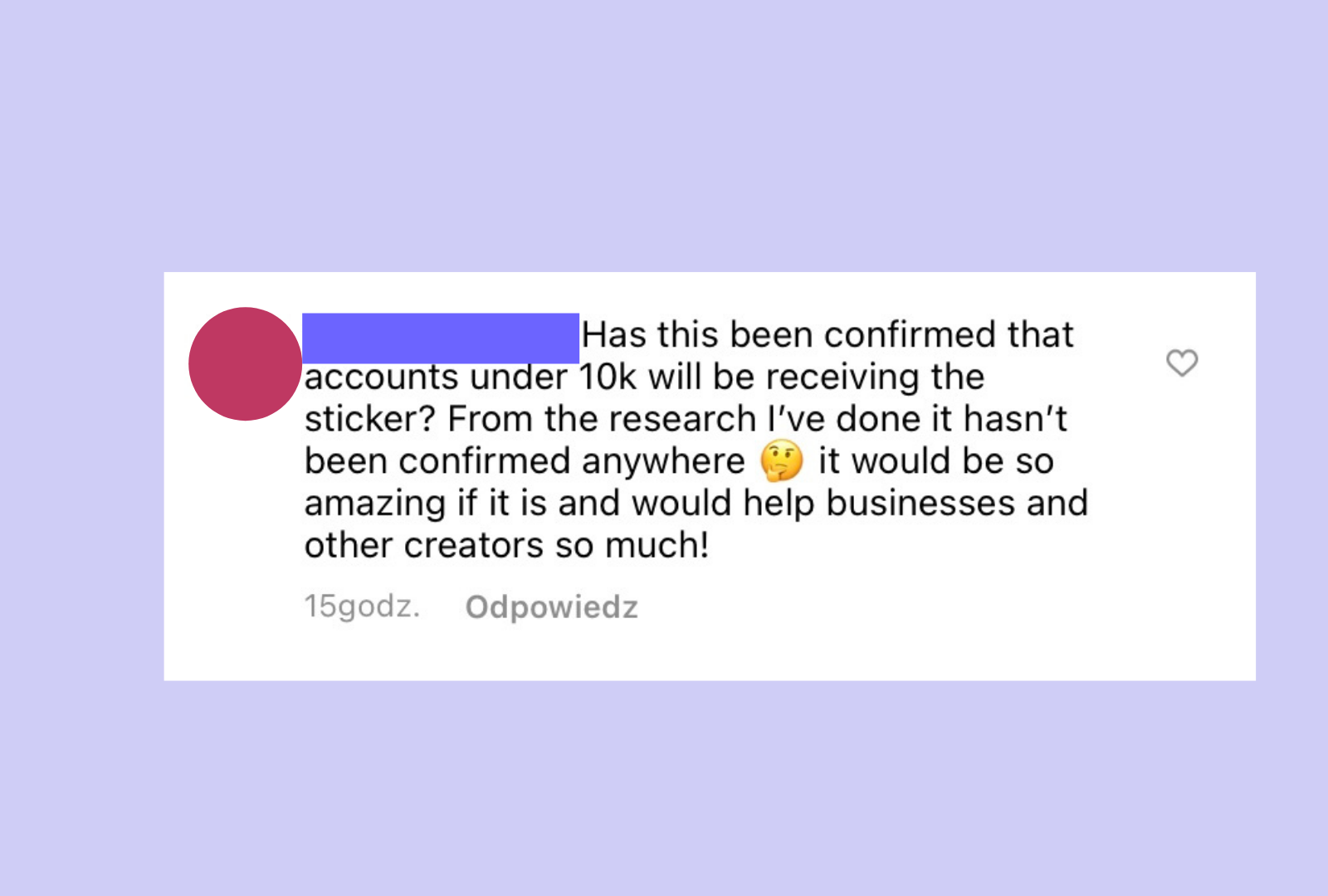 Is Instagram getting rid of the swipe up?

To wrap-up!
It looks like we really can say goodbye to swipe-up links (*Time to say goodbye playing softly in the background*). The ephemeral feature is shutting down due to a new concept: link stickers! 
Starting on August 30, some of the Gram's users will instead just see the active linking stickers option— at the top of their Instagram Stories features.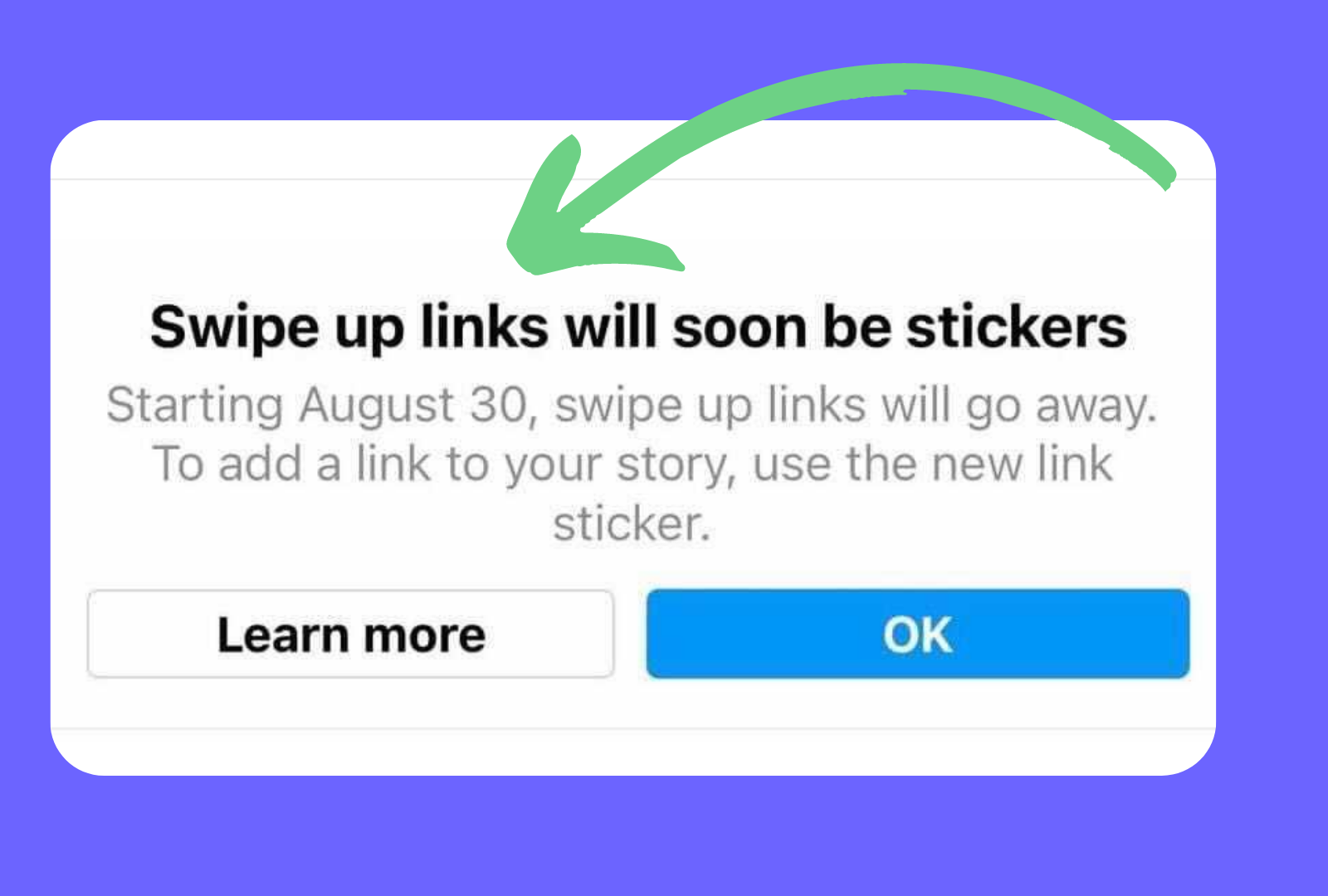 Instagram's decision to axe swipe-up links is not just an admission that the feature needed an update, but that the company still hasn't figured out how to get people using stickers more often. That could be a working solution! 
While various changes and updates are constantly being made, this one has surprised us a bit – what about you?