Move over Ethereum, engaging content is the new currency. All day we're consuming new posts and reels like hectolitres of coffee on your best friend's birthday morning (or the morning after). People are literally glued to their screens all day long.
So, it should be easy to catch their attention, right? Nothing more deceptive – it's harder than ever because they're getting more and more selective. Did you notice your latest content gets a much lower reach than it used to? You blame hashtags. We know it. They don't work as they used to. Instagram needs to fix the algorithm; hashtags need fixing as well. Sounds a bit like your thoughts?  One of the things I've wanted to do in 2021 for my Instagram profile is to grow my follower base and attract my target audience, but hashtags aren't by my side, so there's no practical way to do that. Familiar as well? 
We're discussing with many creators every week, EVERY DAY, and believe us: these words are surprisingly common. Been hearing this a lot lately! So, the first question that pops up in our head sounds: can it be true? Should we blame hashtags, or are they innocent, and something else is off? Is there anything wrong with the way hashtags are working atm?
People around us get SO CONFUSED with Instagram and hashtags. And we guess it's also because there are so many conflicting insights out there. So we need to stop it. We need to make it much more straightforward. 
We've done our due research and have come up with some pretty fantastic facts and debunked myths. Today's blog post is all about our insights, followed up with ways to implement the tips we've prepared for you. What's more, most of what we're about to show you, you can accomplish with just one tool — IQ Hashtags (if we had a dollar for every time we mention this tool here, we'd be richer than Kardashians. But we've noticed that IQ Hashtags created an affiliate program, so maybe it's a bright idea to join). 
So, without unnecessary ado, allow us to share with you everything you'll need to know about Instagram hashtags and the way they work in 2022. In today's Instagram lesson, we'll be covering the following topics:
Are hashtags still working on Instagram the way they used to?
Why don't you see any results from your hashtag strategy?
Is hashtag strategy overrated, and do you really need it?
Should you use 30 hashtags every time you post?
How to use the power of hashtags for stellar growth?
Should you listen to those skeptical YouTubers who claim that hashtags are already passee?
What should you do when you can't figure out why your hashtags aren't working anymore?
Are hashtags a good way to get trending on the Instagram explore page?
What should you do when hashtags are acting weird for you?
Is it true that you don't need hashtags, you only need to pump out valuable posts?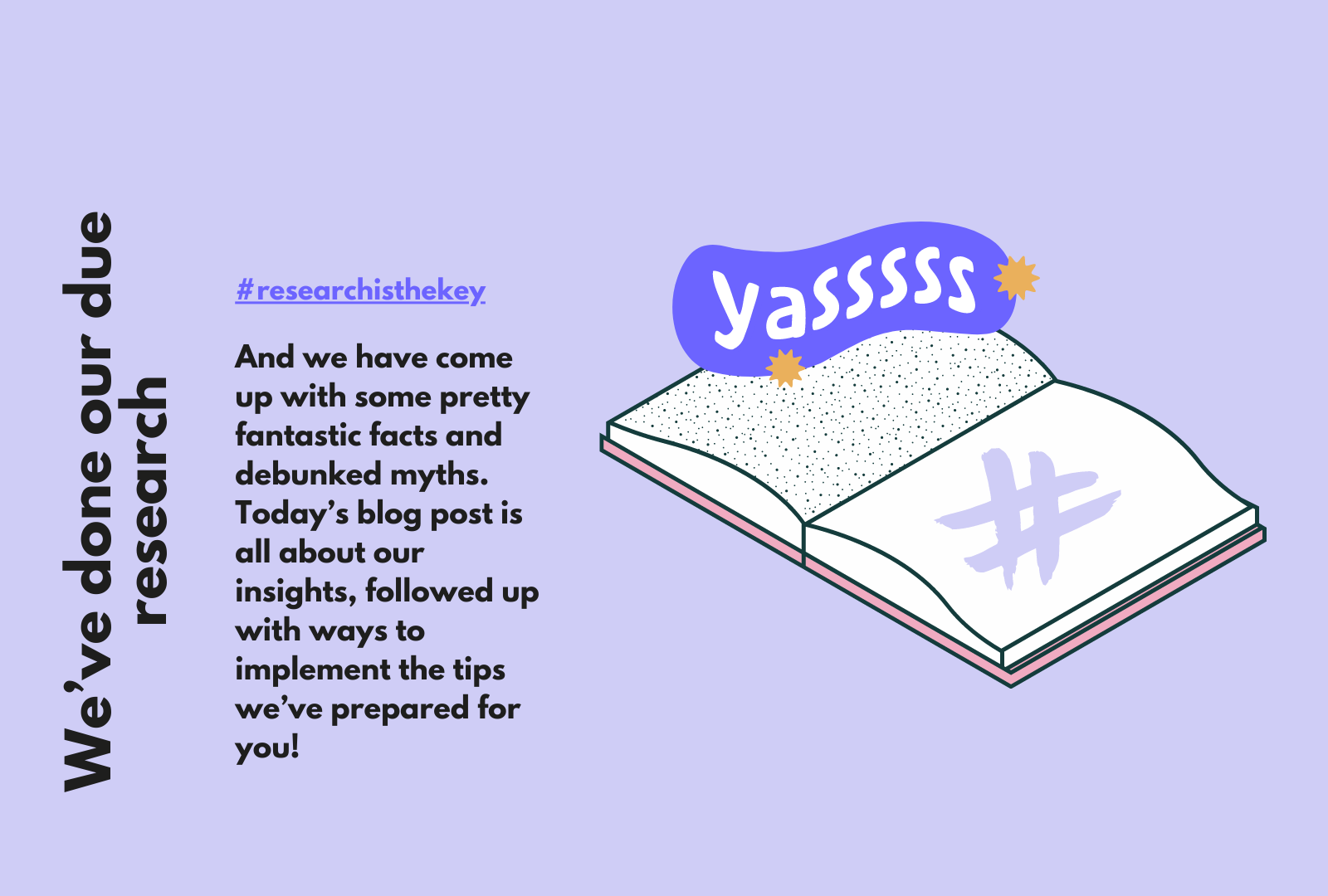 First things first. Let's answer the most burning question, and let us tell you… 

Hey, we don't have anything better to categorize our content, and we won't anytime soon!
Hashtags are also the most basic way to connect with new potential followers. You know – Instagram is ever-evolving, the algorithm changes, Adam Mosseri's statement may surprise you at times, but the basics of the platform definitely won't change, and the basics of content-discovery and content-categorizing are still the same: hashtags.
If they're alive, why don't they guarantee high reach every time you post something new?
Well, sometimes hashtags perform really well, your post reach + engagement skyrocket, and you can't be happier, and sometimes you can't get sadder because all you get after you post is radio silence. Actually, there are many factors which determine that – not only hashtags (and we're discussing them in many of our Instagram lessons, for example here: Why aren't you getting likes and views through hashtags on Instagram anymore? 5 mistakes you may be guilty of making without even knowing ) 
Why do so many creators claim that hashtags aren't working anymore? Well, sometimes hashtags don't work because other people are simply not interested in what they're posting – and hashtags shouldn't be blamed for it. That's the harsh truth nobody really likes, but there's already too much average content out there – take your time and create valuable, authentic posts. Generic content isn't enough anymore. No matter how great of a hashtag you find, you won't get many views and high engagement if you don't have appealing content. Period. So prepare the best content that you can create.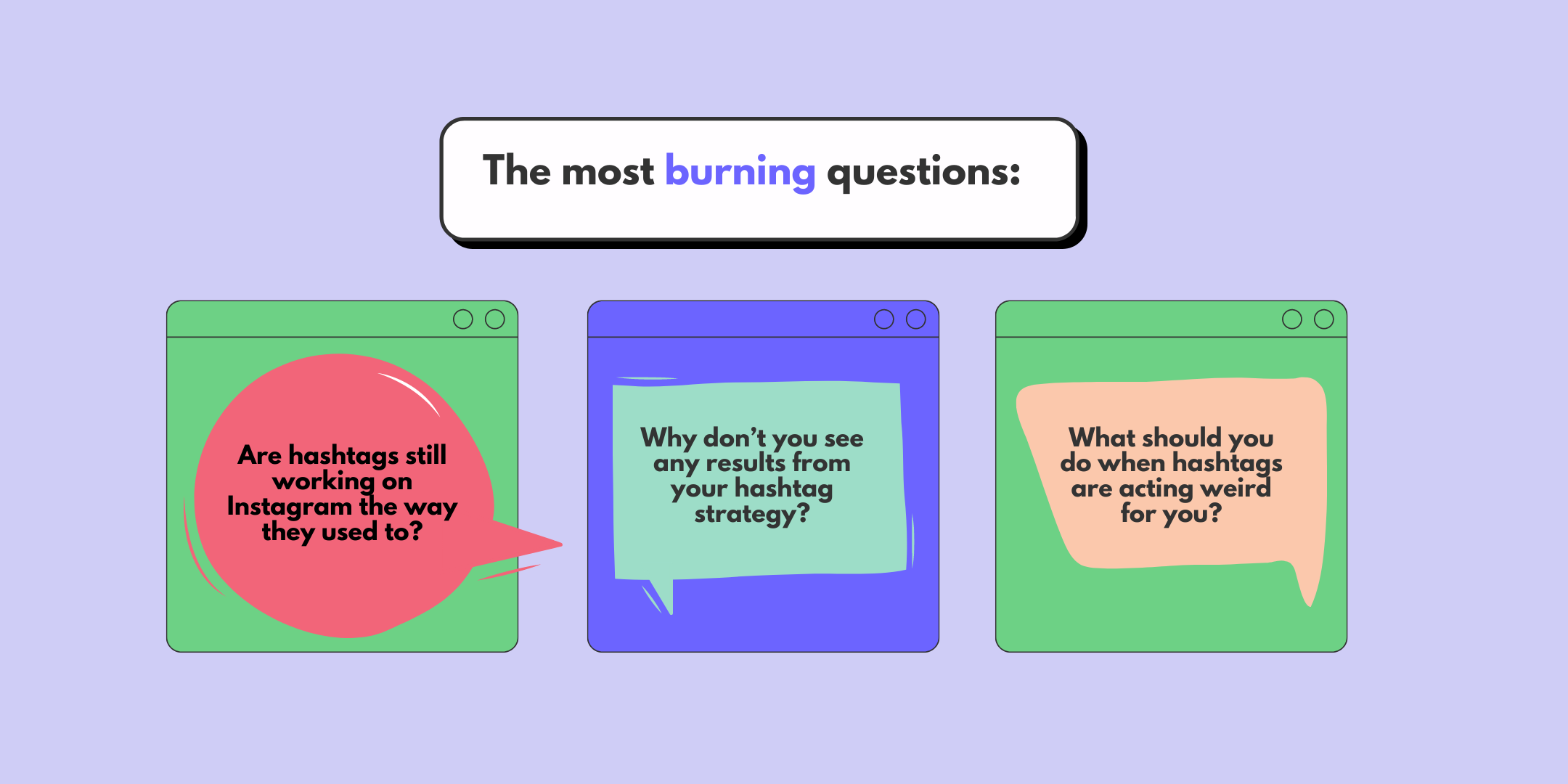 Are you a celebrity?
A Hollywood actress?
Ryan Gosling's wife?
If none of the above, you certainly need hashtags 😀
Why? You can create the most creative or entertaining to tears content, but how can your people find it if you don't add hashtags? Even good luck needs some help! No matter what pessimistic marketing gurus are telling you, people use hashtags to hunt for new content and new accounts to follow. Do you want them to find you?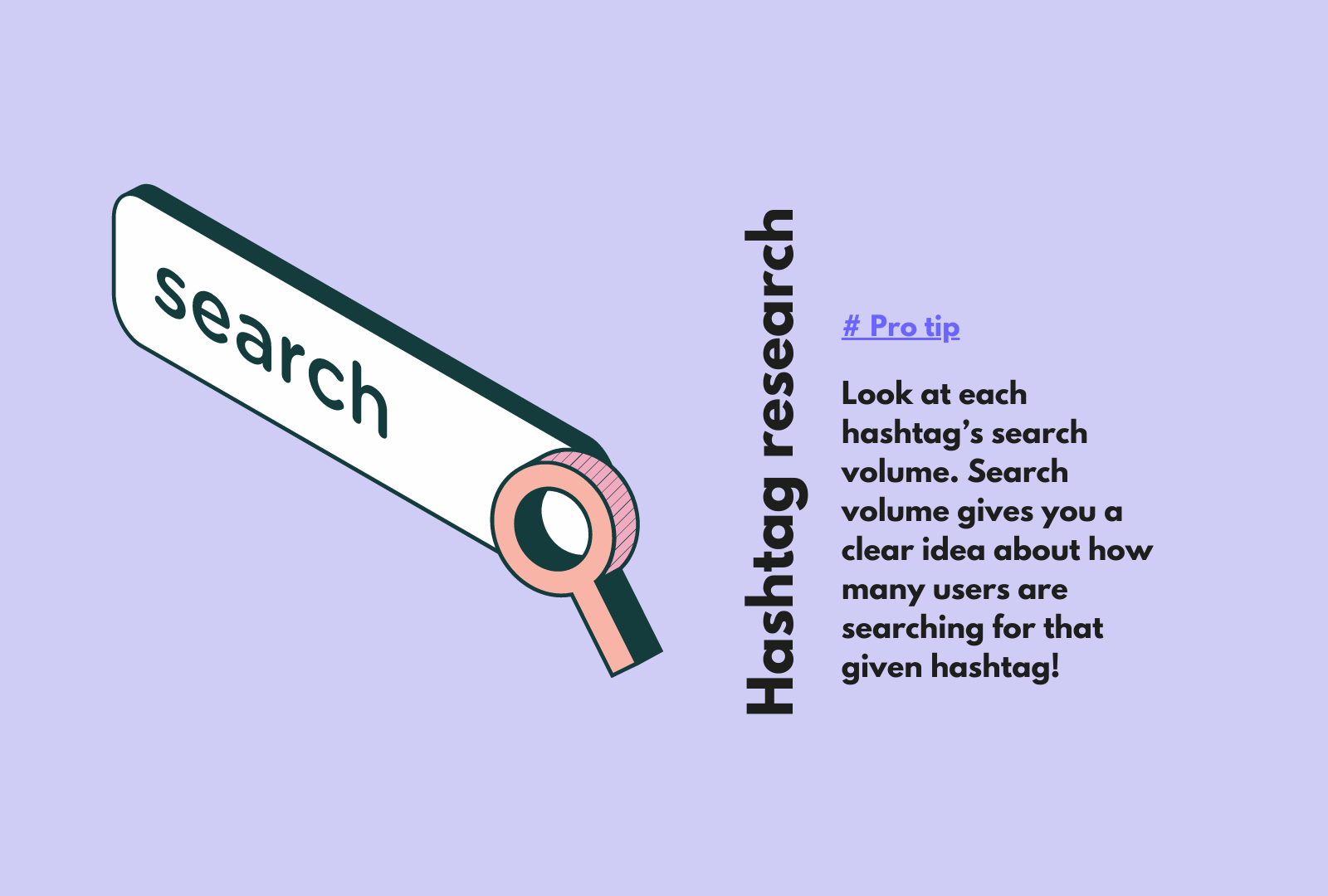 If you're sick of hearing "hashtag strategy, you need a good hashtag strategy" all the time, listen –

it isn't as problematic as some Instagram gurus make out
Instagram hashtags are an incredible way to reach new audiences. You already know that. They can lead relevant people right to your fantastic content. Win-win. 
But, how do you choose those right Instagram hashtags? That may sound like a challenge, right? But to be totally honest, it doesn't have to be complicated. AT ALL. 
Focus on your ideal follower intent. In everything we create and post on Instagram, we should always be focused on fulfilling the potential follower's wants, needs, and desires. Someone from your target audience. 
Just focus on choosing hashtags that match your target audience.
Pro-tip #2: Look at each hashtag's search volume. Search volume gives you a clear idea about how many users are searching for that given hashtag! Sure, it should be beneficial to choose hashtags that many people are looking for, but – cliche quote alert! – remember that quantity doesn't always equal quality. Many, many times, it's much better to opt for medium and lower-volume hashtags because chances are, they will be much more relevant to your target audience, so your content gets easier to be found.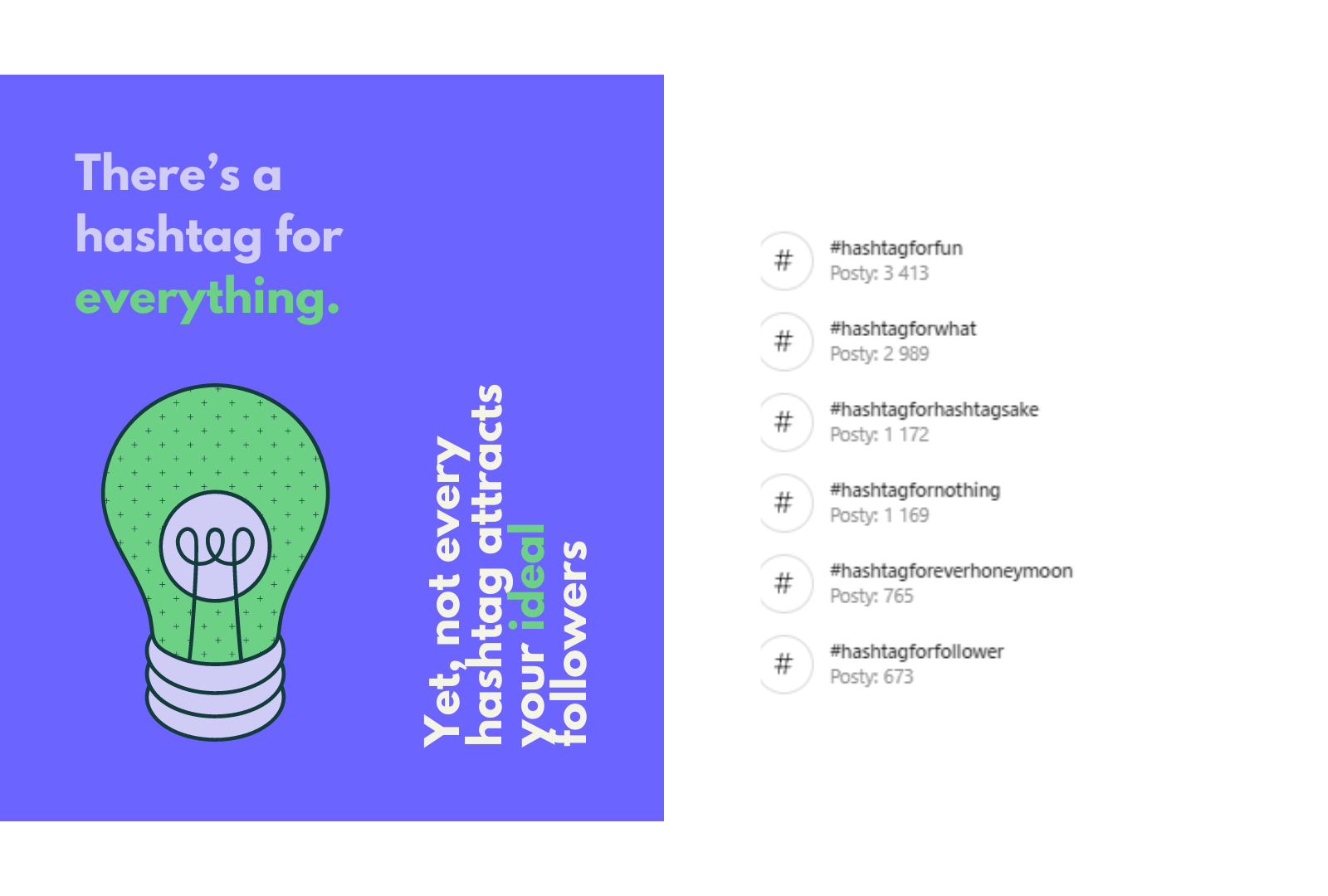 Where can you find

the best ones for your niche?
We know what you'd like to say! Hashtag research takes up way too much time. Finding the targeted hashtags with the right volume in your niche can be stressful. Want an easier way to find great hashtags that real people from your target audience are looking for? Let the hashtag research tool do this work for you. It's your turn to be a bit lazy. Pardon our French – SMART, NOT LAZY!
A hashtag research tool like IQ Hashtags (that's the one we're using as well) will do the trick! This magical tool allows you to find new hashtag ideas in two main ways. Our fav is typing in a hashtag and getting back related ones.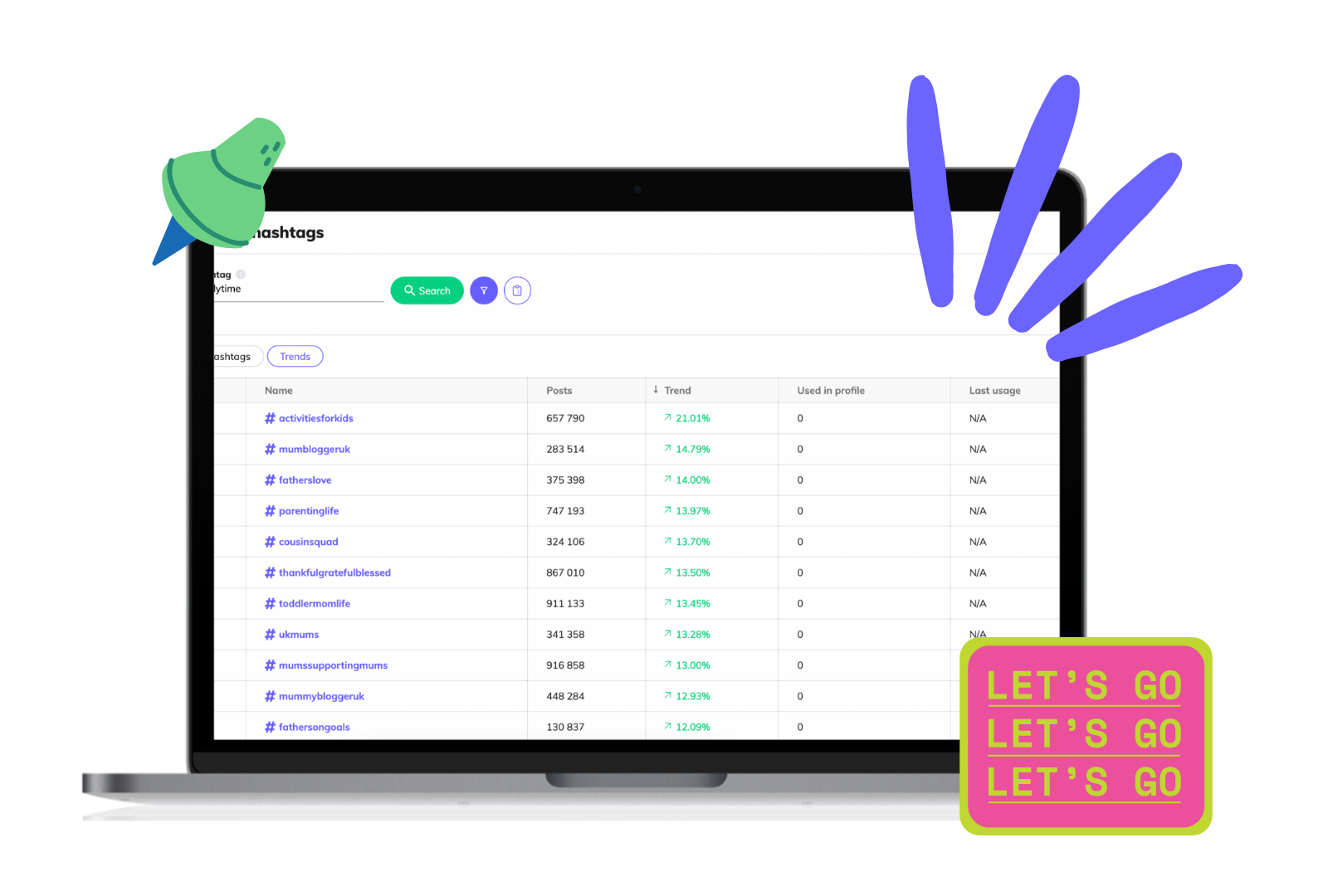 Alright, that's all for now! Targeted hashtags can open doors for opportunities that you can't even imagine yet. When we started, we thought we'd only attract people from a small part of the world. Instead, we ended up writing and creating content for Instagram users from literally all around the globe! We can't possibly predict what good hashtags could do for you, but we're excited to find out! Let us know in the comments, and, if you need some extra help (regarding your profile, attracting your target audience, or some other Instagram-related advice) – we love reading your questions, and then we answer them in our Instagram lessons, so don't you ever hesitate to ask 🙂