In today's article, I'm going to share a couple of tips on how to use clickable links on Instagram to drive more traffic to your website. First, I want to remind you that there are a couple of ways to share a clickable link with your audience, so they can easily reach your website, blog or shop. Not sure how to do it? Let's find out!


Why Did Instagram Remove Links?
Once upon a time, users could include links in captions and comments. Sadly, as with everything too good to be true, this function started to be heavily abused with spam links in the comments or hacking activities. 
Another reason for banning clickable links was that Instagram wants us to stay on the platform as long as possible, so having links distracting users from constant scrolling on the platform wasn't the best deal for the guys in charge. 
But here we are now, at a time when the Instagram landscape is changing very dynamically. New features appear to support business owners and creators, so who knows if one day clickable links in captions or comments will not be brought back to the platform? We can dream about it for now, and anyone who already has clickable link stickers should definitely enjoy it till they can. But since you're still waiting for this feature to roll into your account, let's look at other ways you can create clickable links for your followers and turn them into business leads or clients.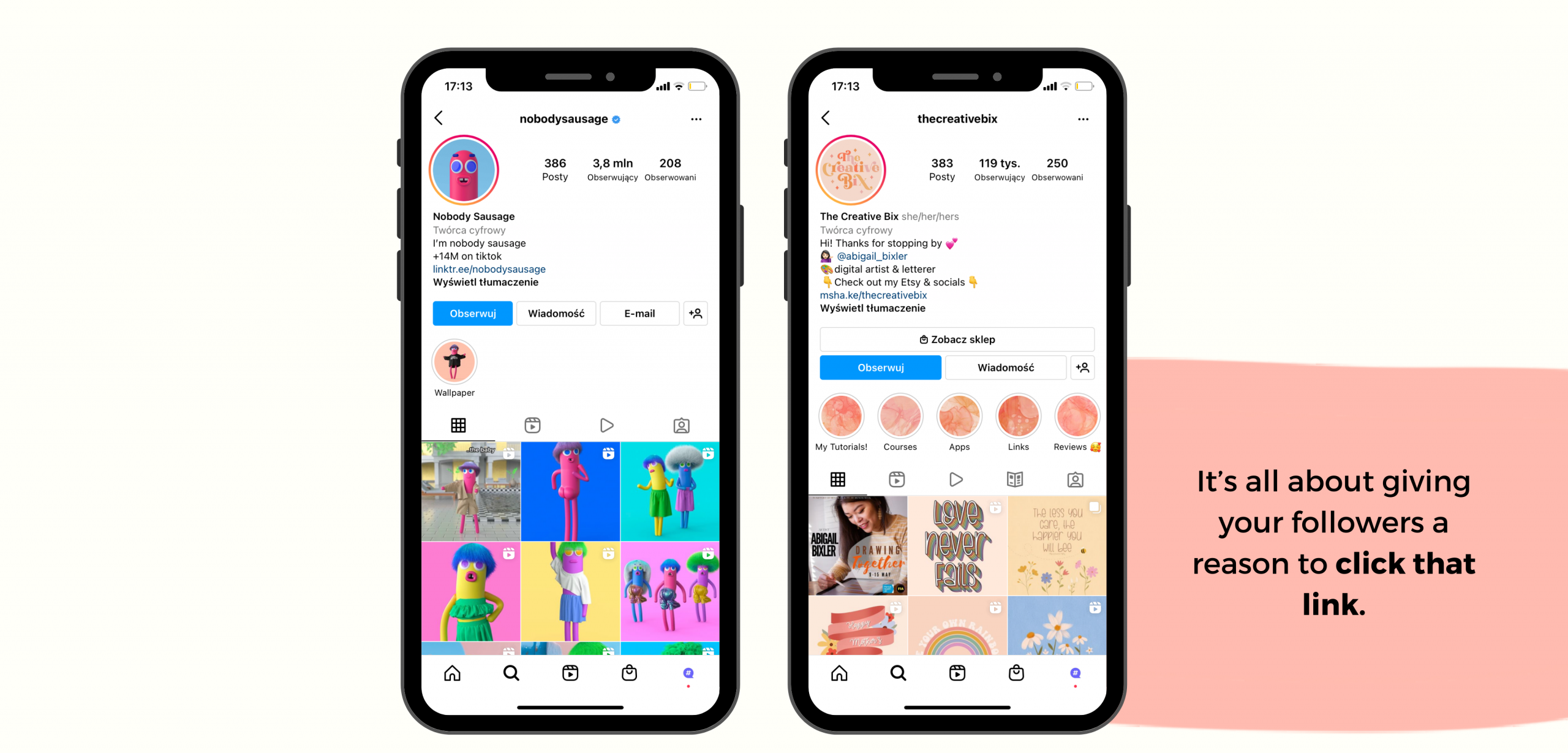 Use the Immortal Link in the Bio
If you're running a brand Instagram account and your goal is to drive traffic to your website, link in bio is an absolute must for your Instagram profile. This clickable URL on the top of your Instagram account can be easily found by everyone who visits your profile, but also, you can help people to find their way to it by creating a knockout bio, in-feed posts, and stories with very clear calls to action. 
If you've just launched a new product – create an exciting post where you tell people about it and let them know that they can purchase it through the link in bio. Same with stories. You're a beauty blogger and you just wanted to share your morning routine blog post with your audience? Share a sneak peek in your stories and direct your followers to the link in your bio where they find a complete list of cosmetics you use every day.
It's all about giving your followers a reason to click on that link. Just make sure you give them a good one 🙂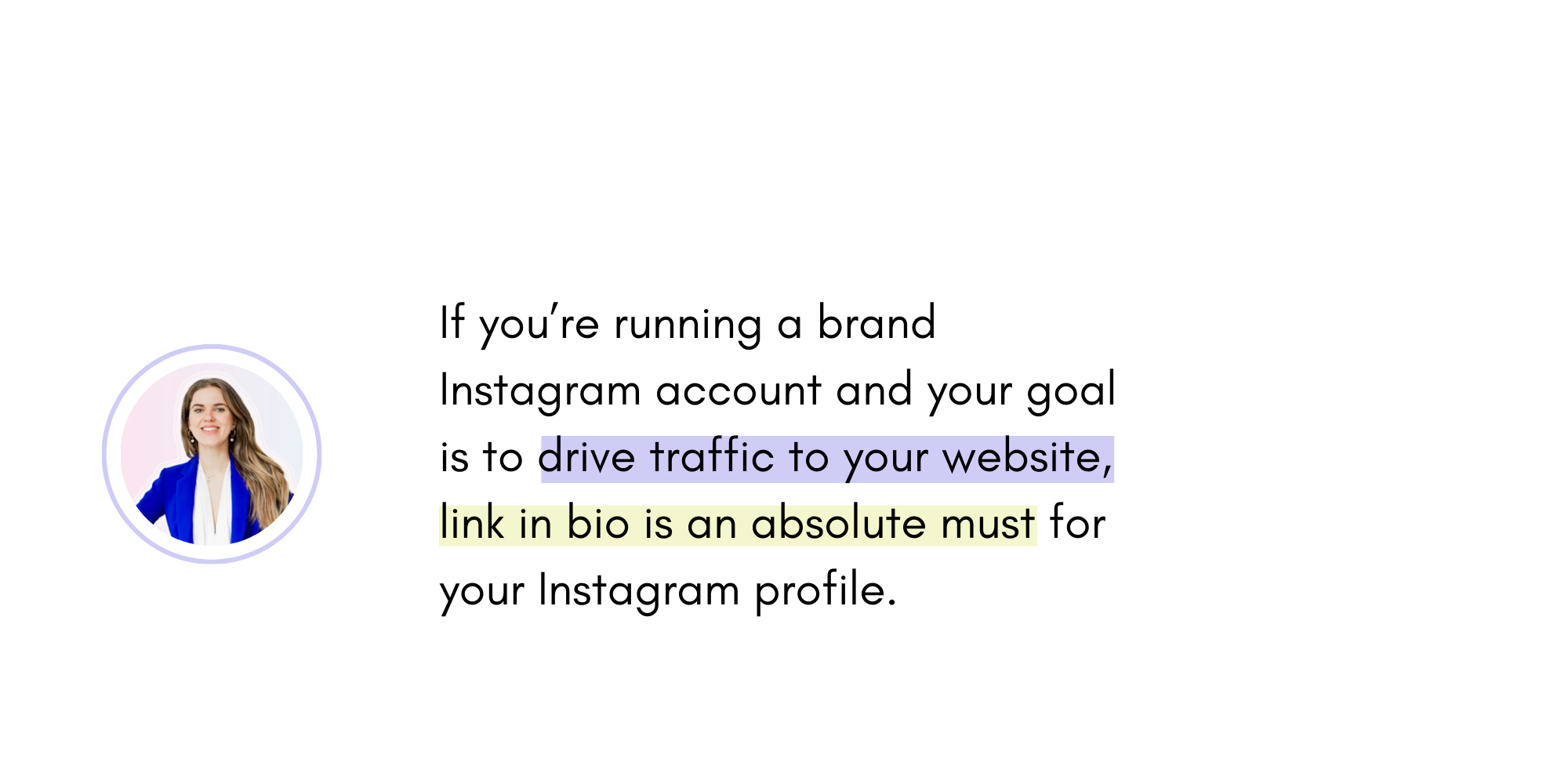 Use Link-trees
I'm sure that one link is just not enough for many of you. 
Some of you might want to direct people to your website, but maybe also share a give-away entry link, and on top of that, you've just released a new Youtube video that you want your audience to see. And there's no way to prioritize one over the other. So what do you do?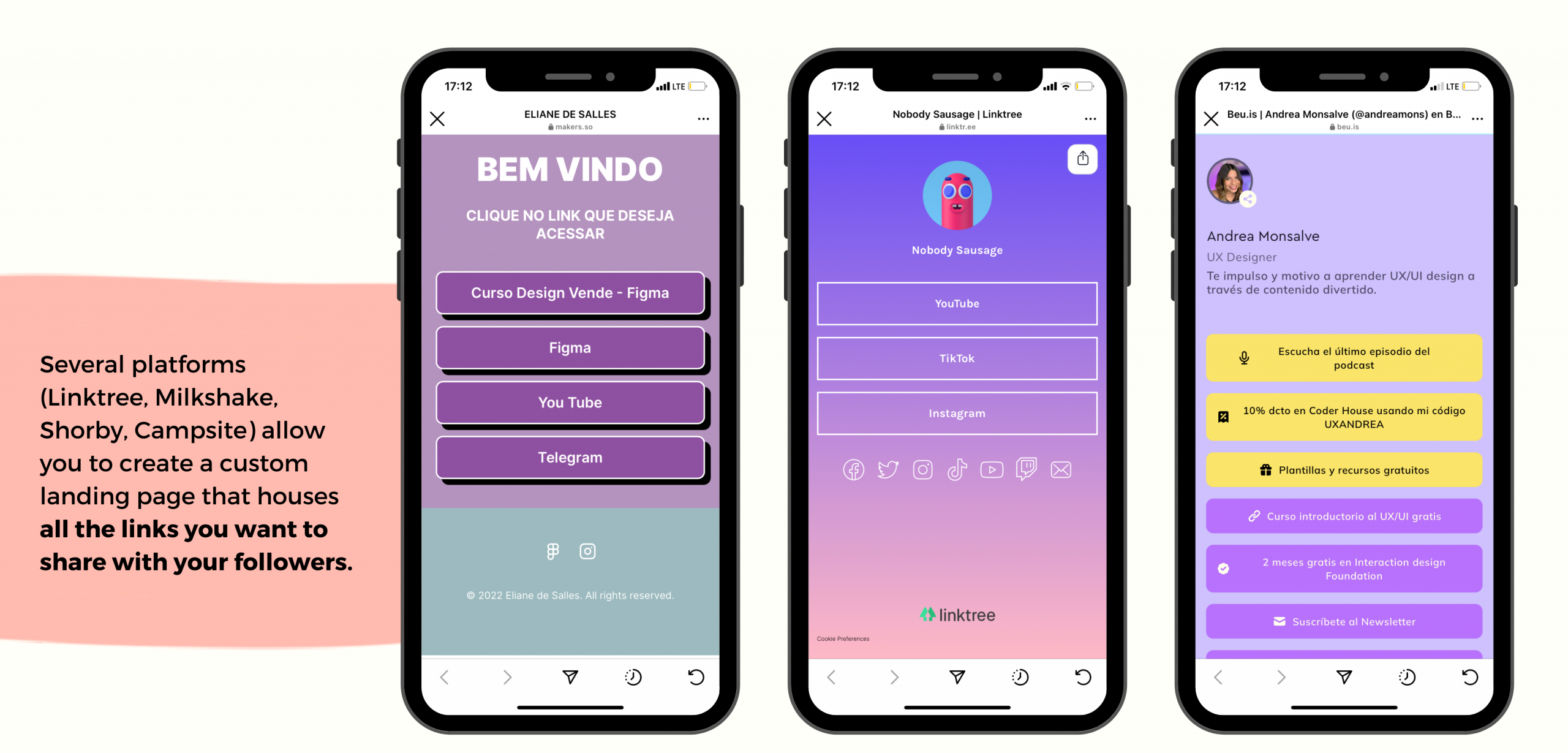 You should definitely consider using links in bio tools. Several platforms (Linktree, Milkshake, Shorby, Campsite) allow you to create a custom landing page that houses all the links you want to share with your followers. So instead of wasting time updating links in bio, you can have all the links packed in one URL.  
Just be careful; adding too many links, like 8 or 10 can confuse your audience as they won't know where to click first. Try to stick to 5 links tops, so it is easy for users to find what they want 🙂

DMs & Quick Replies
Try to reach your target audience with Direct Messaging. But, of course, avoid spammy messages with your link only. Nobody likes to receive those, and you'll achieve opposite results to what you were aiming for + plus, you might even get reported by the users and get banned. 
Be smart about it. Connect with your community. Use stories to ask them if they'd like to be the first ones to know about your new product launch. Make them feel special. Anyone who responds will receive a link to your product on the day it launches with a little discount. It's a way more personal communication and can be an excellent engagement and conversion hack.
You can also set up quick replies to share links via DMs.
Instagram quick replies are responses you set up in advance to answer frequently asked questions received in your DM.
Common ones are your hours of operation, rates for your services, contact info, or maybe even a link to your last e-book. Instead of creating a message from scratch every time someone sends you the same question you've replied to thousands of times, you can direct them to your website, where you have created a set of answers, especially for them. 

If you haven't got your clickable link sticker in stories yet, I hope that this article provided you with quite a few ideas on how to work around this technicality. Thanks to the available tools, you can still accelerate your brand's growth, increase sales or drive traffic to your website anytime you want.
Thank you so much for reading. If you enjoyed this post, please show me some love below! And see you in the next one!