Not sure how to write the perfect Instagram Bio? What elements make it perfect and how can you use it to convert your visitors into loyal followers? This article will answers all of these questions, so stick around to get your 7 tips on what to put in your Instagram Bio to make it pop!


What Is Instagram Bio Short For?
Let's start from the basics. 
An Instagram bio is the 150-character description on your profile page. It is your place to shine and tell people about yourself and/or your business, help them understand what you do and how you will add value to their lives. 
But it isn't just about lines of text. I think that every single component that can be seen at the top of your profile should be also considered as your bio. 
For example your profile photo that shows people who you are and your Story highlights which can be a wonderful eye-catcher for new visitors if you use them strategically. All of these elements are what makes the first impression on your visitors and it is not an exaggeration to say that every single one of them is what makes people hit that follow button. Let me know in the comments below if you agree!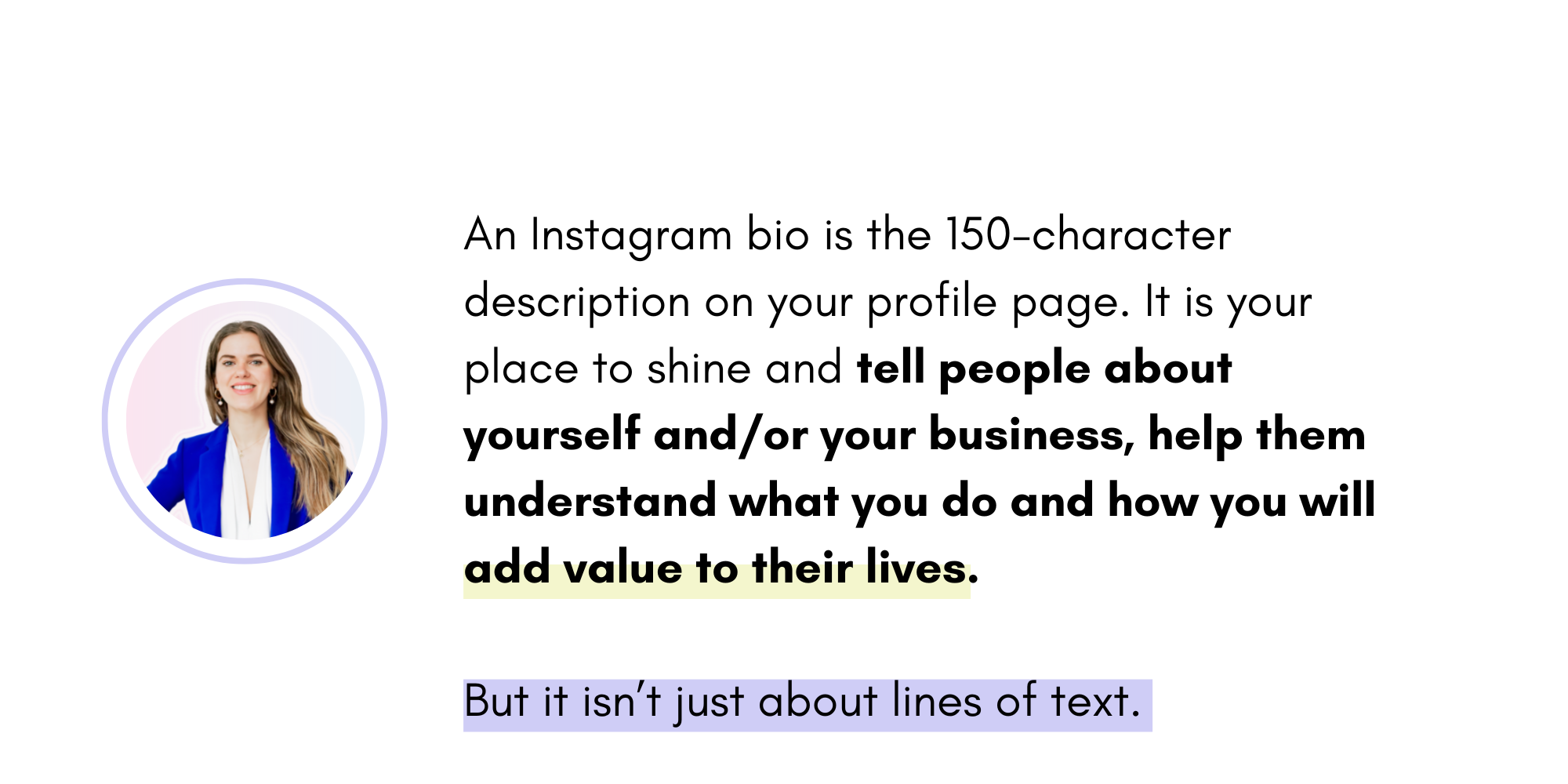 What Makes a Good Bio? What's the Best Bio for Instagram? 
Before we get into 7 tips that will make your bio attract followers like bees to a honeypot.
Let's shortly talk about what makes a bio perfect?
Before you even seat down to writing your bio try to answer these core questions: 
What will be your/ your brand's voice: are you a laid back creator or a business with luxurious jewellery. The way you should communicate with your audience through your bio should be defined by your brand's style of communication
What is your brand promise: what are you going to deliver every time people visit your profile. Remember that a brand promise means nothing if it's not followed through with action, so make sure your content is a reflection of that.
What do you need an Instagram profile for? What do you want to achieve with it?: Showcase your brand? Educate your customers about how they can reach you?  or maybe promote your blog? What you'll include in your bio depends on these goals.
And finally, what makes you stand out from the crowd? Instagram is a highly saturated platform so think what is that one thing that makes you different and could grab the attention of your future followers?
Ok, we created a solid foundation for the Perfect instagram bio, so let's move on to 7 tips that will make your bio POP and attract new followers.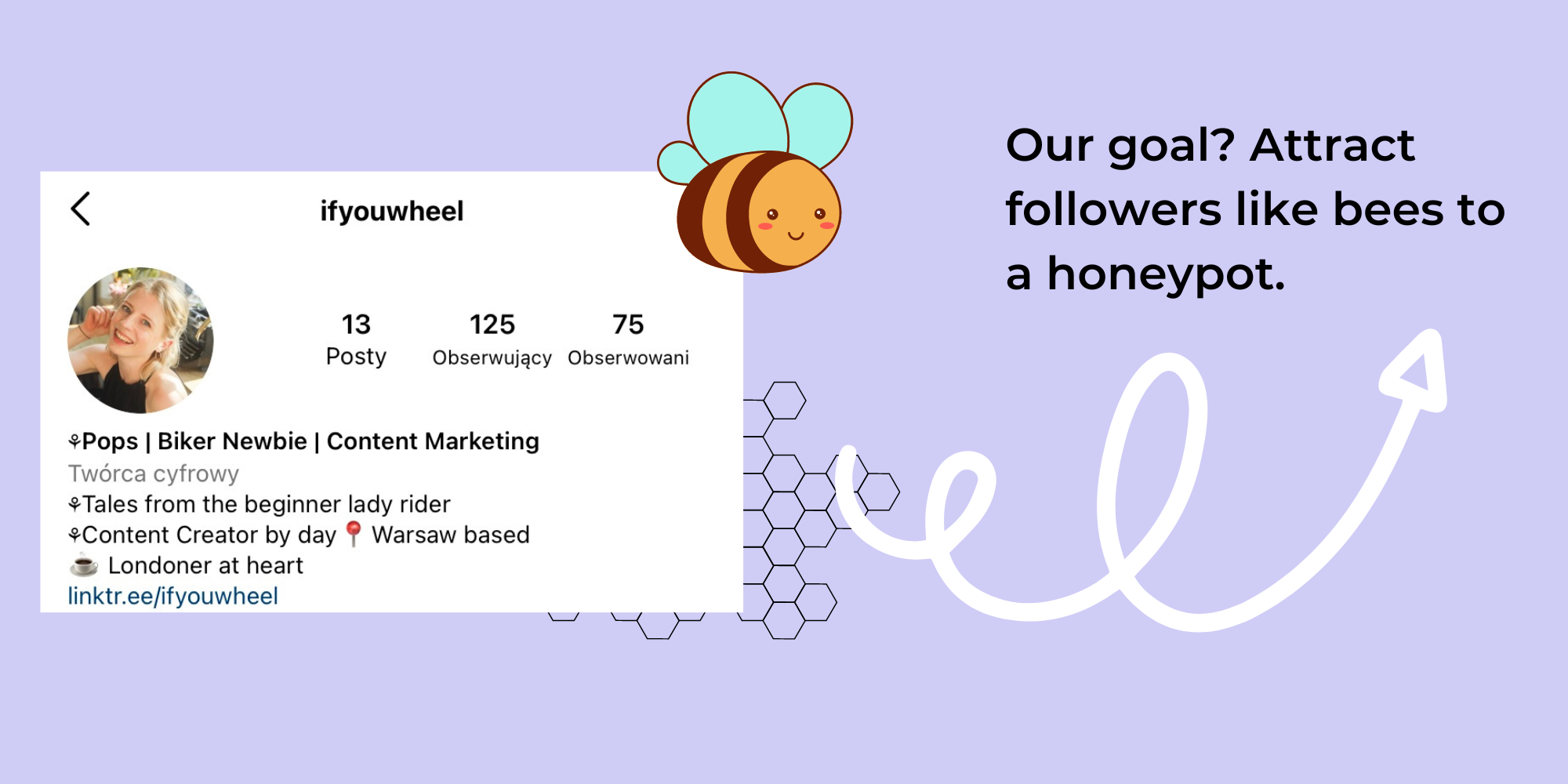 Choose a Knockout Profile Photo
Your profile picture is a visual introduction to your profile. It literally tells or better shows your visitors who you are.
If you're building a personal brand, make sure to use a photo of yourself. Studies have shown that photos with faces drive more engagement and are a powerful non-verbal way to communicate. 
Use it to show your personality, play with props that clearly state what you do: if you're a photographer pose with a camera, if you're a floral designer pose with a nice flower arrangement. 
Try to choose a clear background so it doesn't distract people from your wonderful face. Remember to only use high quality photos that follow Instagram's dimensions for a profile picture. This little miniature photo in your profile is already a tiny little thing so you definitely don't want it to be pixelated.
On the other hand, if you're a brand and your face isn't the face of your business consider choosing your brand's logo. It will become the symbol that customers use to recognise your brand. If you haven't got one yet, make sure your logo sets the stage for the story you're trying to tell and corresponds with an overall aesthetic of your Instagram profile.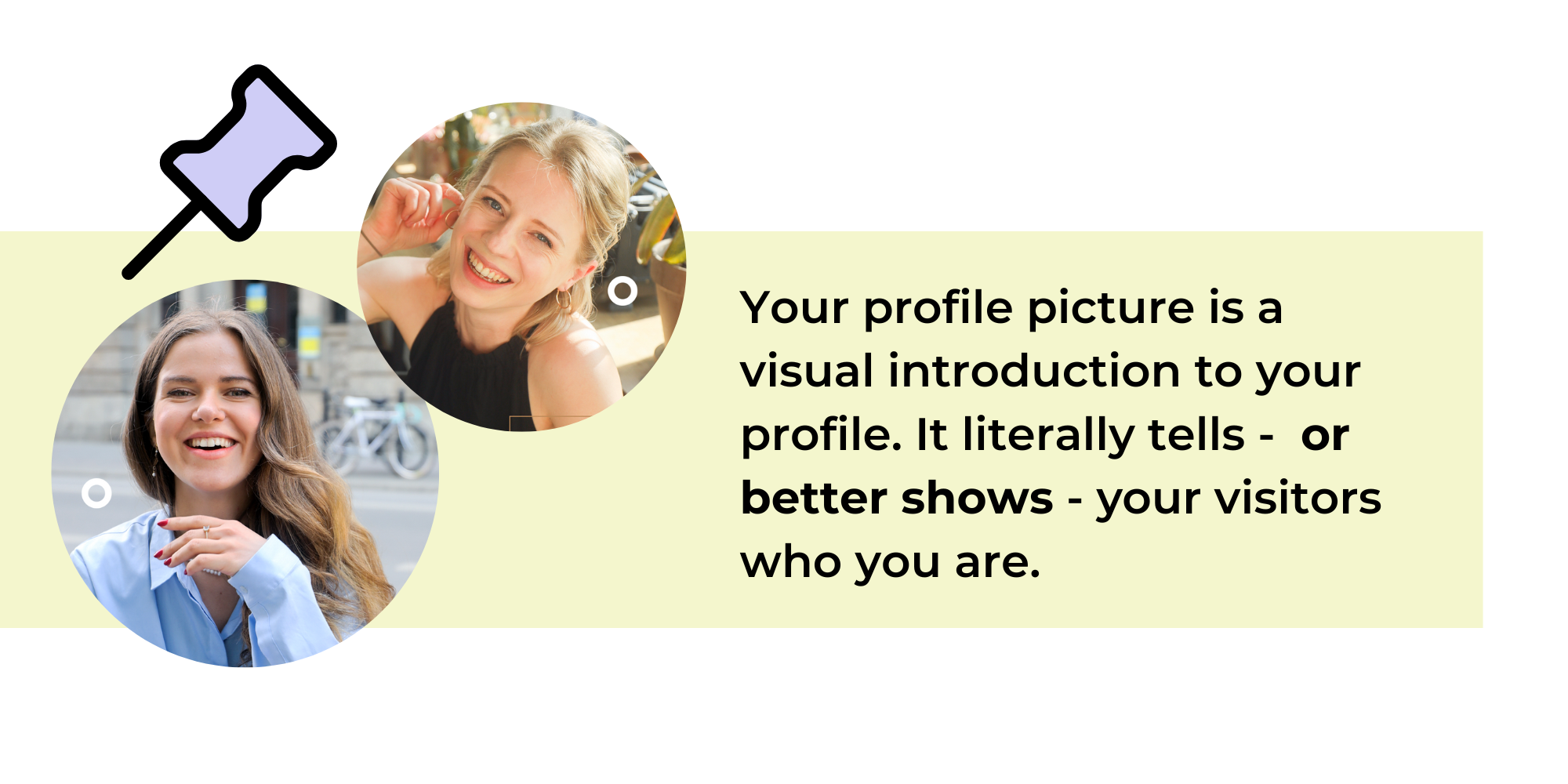 Use Keywords to Make Your Profile More Discoverable
Using the same Name and Username/ your @ handle in your Instagram profile is a huge waste of the precious, very limited space you've got in your bio, but also… It makes you less searchable on the platform. 
Using keywords in your Instagram name is a way to optimize your bio and help people to find you on the platform. It would be amazing if you could include keywords in both your Instagram username and Instagram name –  but if you want to keep your @handle nice, and clean adding keywords to your Instagram name is just as effective. 
Do your research and find out what kind of key words your target audience could be looking up on Instagram?
For example if your profile shares healthy vegan recipes, include that in your Instagram name. That way anytime people search for healthy vegan recipes you double up your chances to pop up in their search results.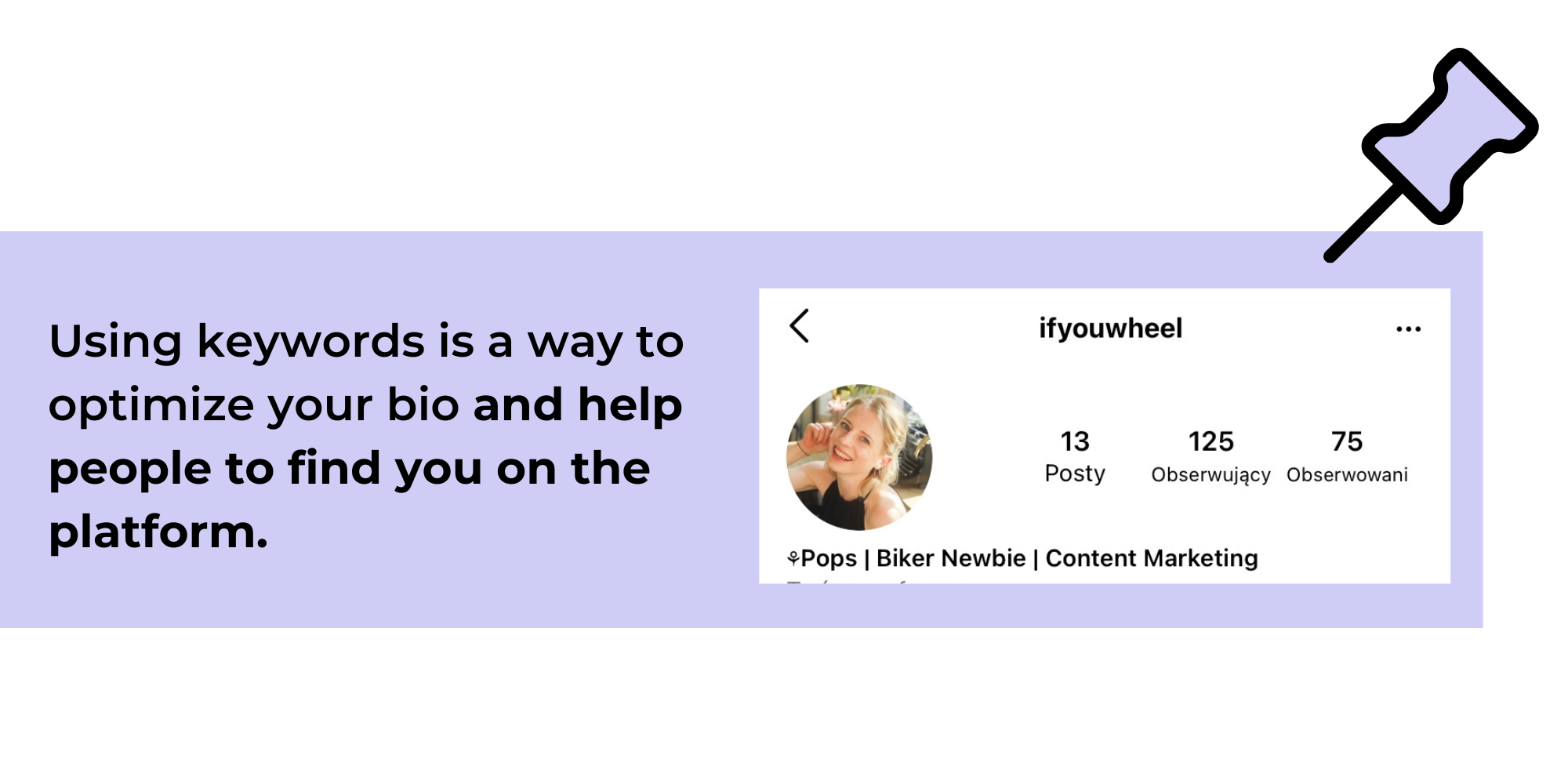 What Should You Write In Your Bio?
Create a strong intro to attract your target audience.
Make the perfect use of the 150 characters you get and help your visitors understand what you or your business are all about.  If you don't know the answer to this question it means that it's time to go back to your strategy, and clarify some stuff.
Treat this one or two lines of text as your elevator pitch that either makes people stop and say "ok, these guys do something cool".
You know what I mean!
The less words the better. Remember that no-one is going to spend more than a few seconds looking at your bio.
Use simple words, don't overcomplicate it and if you're ready to spice things up, this is the right place to say what makes you different from other profiles in your niche.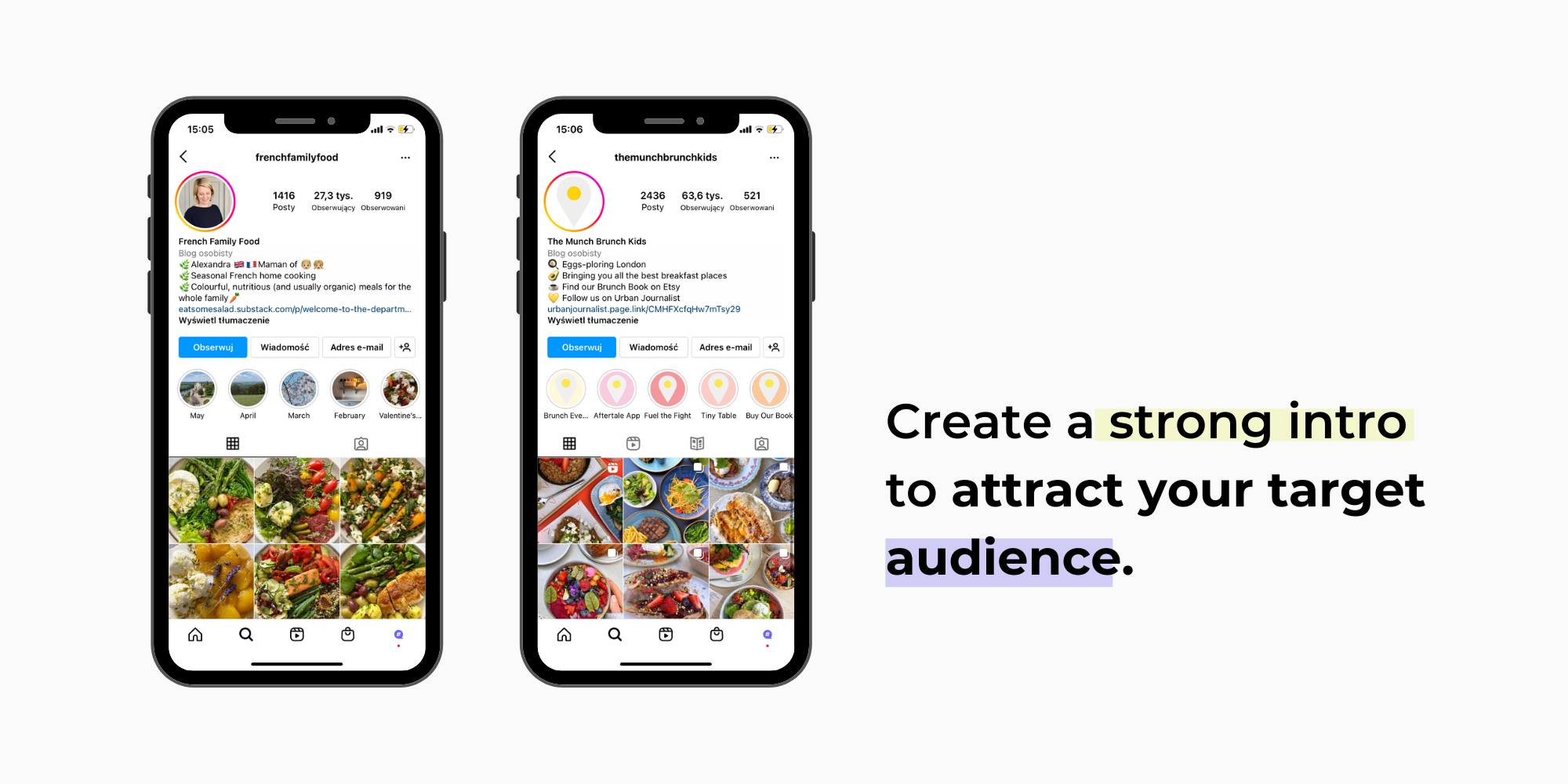 Include a CTA (Call to Action)
A clear call to action helps to engage your viewers and encourage them to take an action you'd like them to take on your profile.
Think about the goals you'd like to achieve. Is it driving more traffic to your website? Selling your service? Do you want people to shop your new collection?
Have you just released a song you want people to listen to? Use your bio to achieve any of these goals.
You can use phrases like:
"Shop NOW!"  With a nice arrow emoji pointing at your link in bio or "Download my free online course" or "Listen to my new single Now!" or go with a simple "Get in touch". 
Use a Link in the BIO
The tip number 5  kind of completes the tip number 4. Your call to action can be a great way to direct people to your link in bio. 
Why should you use a link in bio? 
First of all: it is the only clickable link on your profile page. This can be a link to your website, blog, youtube channel, shop or a landing page if you want to share multiple links in one URL. It is a free pass to any other place where your followers can find your content and products online. 
Second – Instagram is a marketing tool but you shouldn't rely on it as a place to run your business. You never know what could go wrong. Your account could get banned or permanently disabled, in which case you lose everything you worked for on the platform. 
That's why you need a link in your bio, another place where people can find you, where you exist online. I cannot stress enough how important this is for your business.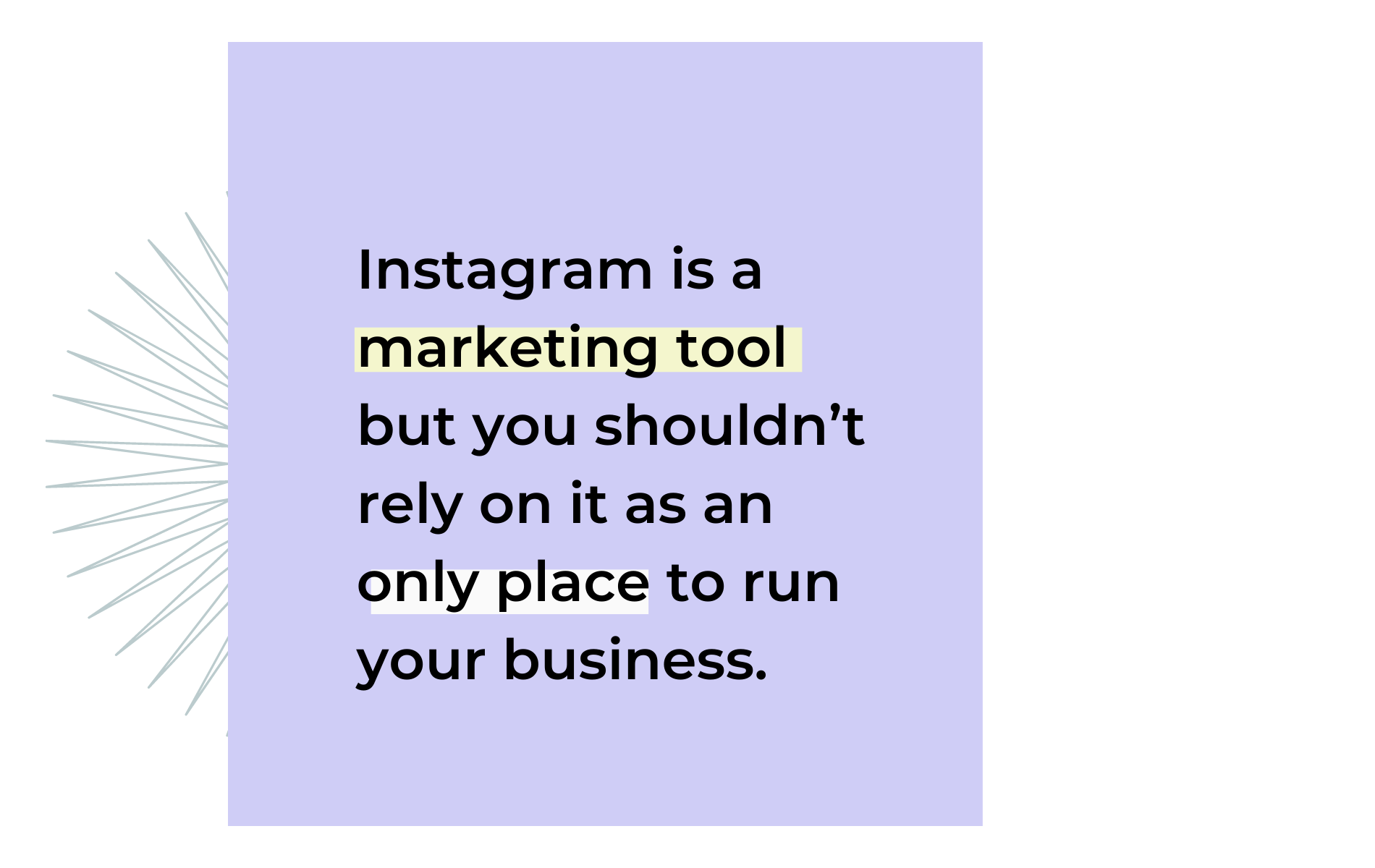 Display Your Contact Info
Tip number 6 getting you closer to creating a perfect bio  is pretty straight forward. If you want people to find you or contact you make sure you give them an easy way to reach out to you.
With a business profile you can display your e-mail address, contact number and even your business location. All you need to do is go to your contact options in your profile, fill out all the details and switch on "display contact info."
Complete Your BIO With Highlights
Since your bio is a place where you need to get straight to the point, your story's highlights can be very useful to provide more value and information to your visitors. Highlights are only a click away from your profile description, which means that they are also in the centre of attention.
You can use them as an extension of your bio and share some additional details important to your audience: like your opening hours, customer reviews or answer frequently asked questions.
But also remember that visually appealing highlights can be a wonderful way to make a great first impression on your future followers! So make them pretty.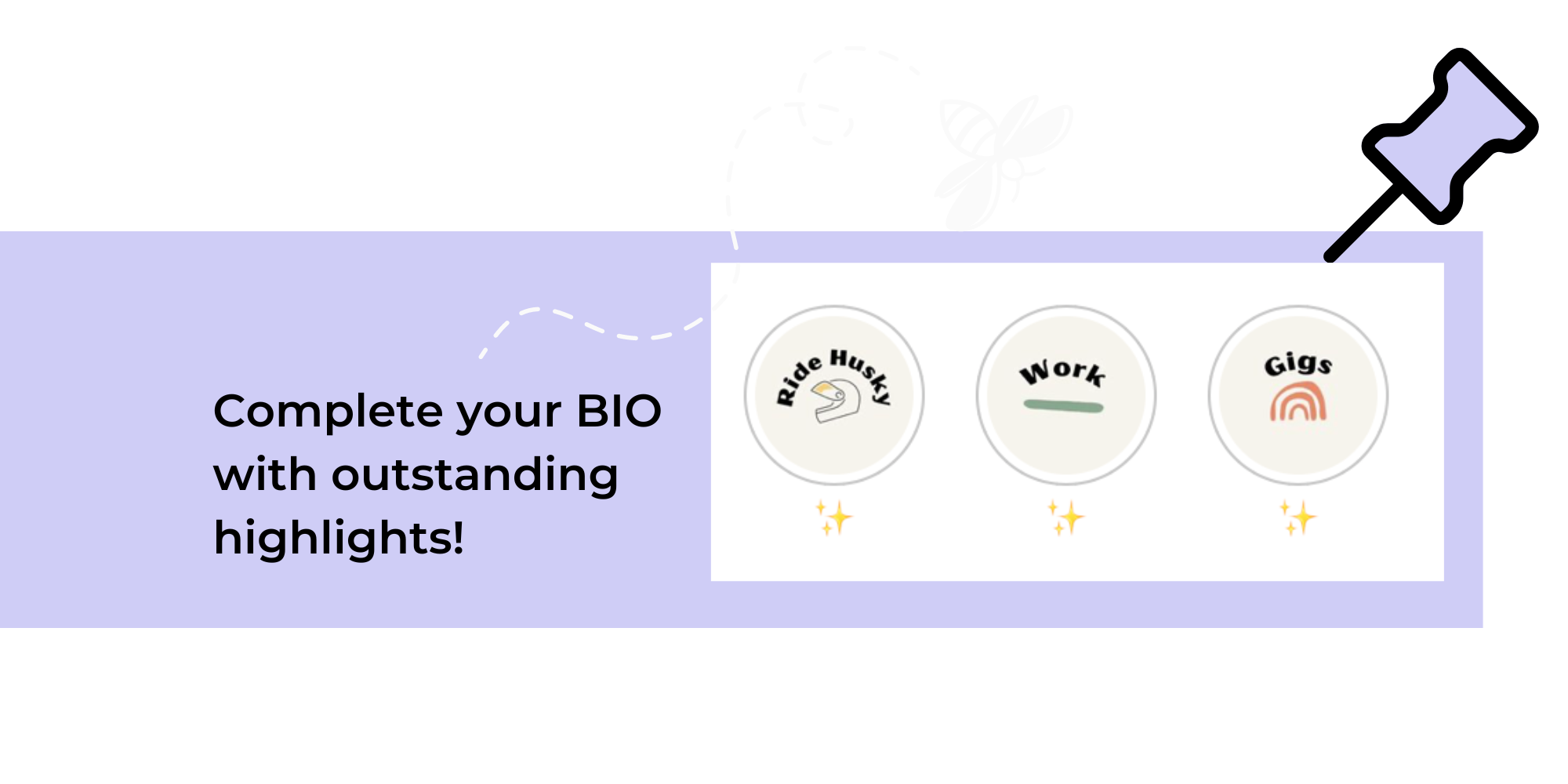 Thank you so much for reading! Let me know in the comment section below if you agree with our recipe for the perfect Instagram bio or would you add something else to it? Something I haven't thought of?
And that would be it. Enjoy creating your amazing Instagram bio and I'll see you in the next one!