Growing your Instagram account organically is quite challenging – at times, it can feel like you're stuck and you reached a plateau, as the follower count isn't showing any growth. This stagnation can be such a demotivating factor, and you may ask yourself all the time: where did I go wrong? What's the real issue?
The thing is, when you're trying to develop a thriving Instagram profile, it happens from time to time that you make a few mistakes. Which ones should you avoid at all costs? What beneficial methods to use instead?
Truth be told: on this particular platform, mistakes can be very tricky! Some of them prevent you from reaching your target audience, and others may result in losing your current followers, even the loyal ones. To avoid falling into these traps, let's discuss 5 most common reasons why the growth of your account is delayed – and let's discover the effective solutions!


1 / You're not posting

regularly
No matter what your niche and the type of content you create is, it is important to focus on maintaining consistency if you want to get gratifying results. You can't post once or twice a week, then disappear for a quarter – and then resurface, out of the blue, without any word of explanation.
When you're away, you no longer keep your audience informed about what's going on, and most probably, after a while, they'll forget why they chose to follow you in the first place.
Keep in mind that the less active you are, the less space you will occupy in the minds of your followers. And this is where your competition can gain advantage! If you're not there for your target audience, the competition will do it for you.
Without regularity and creating a working publication schedule, your followers won't stay engaged – because they'll get bored waiting for the new content from you, and they will find new favorite creators. The ones that will entertain or educate them more often.
This is precisely why it is essential to create an editorial schedule (a detailed plan about when and what you're going to post, prepared one week, or even one month in advance). While we know it's not always easy to be consistent (we won't pretend: it is time-consuming, even with well-crafted time management), it's a key point.
To start, post 2 to 3 times a week to carve out good frequency. You will observe that over time you will develop a natural rhythm of posting.
Protip: even when you go on vacation, thanks to the different planning platforms, you're able to schedule your publications in advance. This way, you can be active on Instagram while lying comfortably on your deckchair in the sun!
2 / You're using the templates

everyone else is using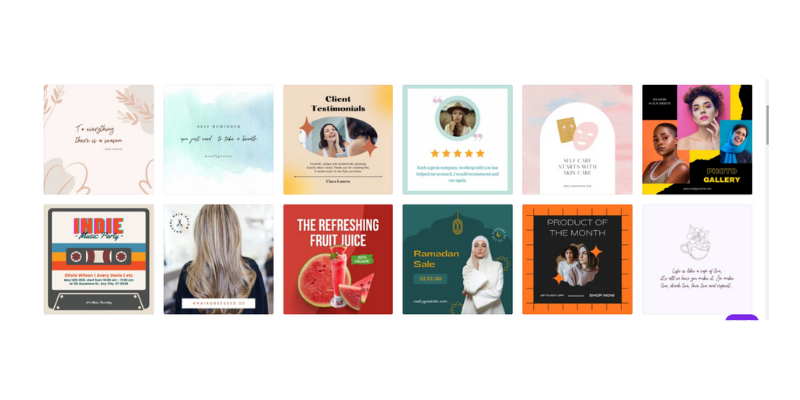 Let's be honest: there are too many accounts that are looking like twins!
We're referring to the ready-to-use templates and schemes that we can find on Canva, for example. Thousands of creators use this platform to produce their visuals: stories, infographics, carousels. While the tool is extremely practical, pay attention to the templates you choose.
The best solution to avoid creating boring content that will get your followers thinking, "ew, I've already seen it somewhere"? You just have to use them as inspiration and customize them! Imagine if all Canva users had the same templates? Each Instagram account would be a poor copy of the others.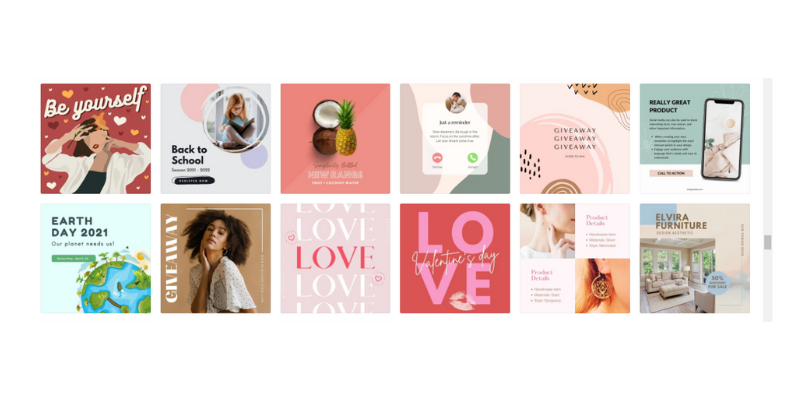 3 / You're so determined to reach your 10k that you've decided to buy

fake followers
This is where focusing on vanity metrics will lead you.
These purchased followers are definitely not a part of your target audience and are unlikely to be interested in your content. You won't ever hear from them because, most probably, there are just a bunch of fake accounts or bots. Let us tell you: it's a shortcut to nowhere.
While this totally goes against Instagram's terms of use, you still can find plenty of "marketing" companies offering you 10 000 or even 20 000 followers for 10$.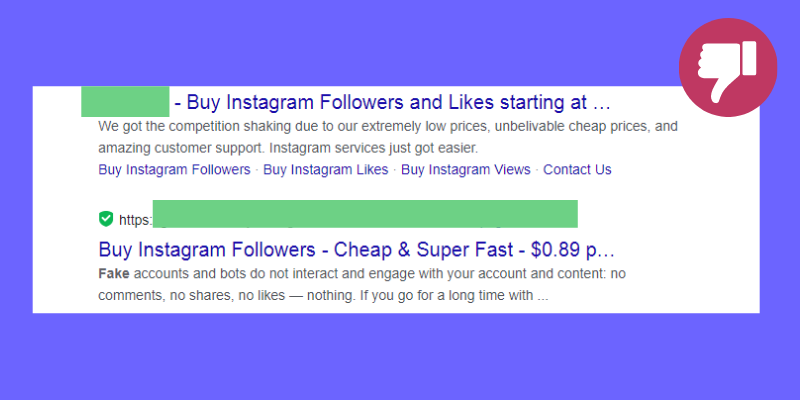 Not only is it cheating, but you may also regret it bitterly. You can, at best, lose these fake accounts overnight if Instagram spots them and decides to delete them. At worst, Instagram can block your account because you violated the terms of service.
We're 100% against buying followers. This is an entirely unnecessary practice that will only throw money out of your pocket (there are way better options to spend it!)
Focus on your target followers rather than on proving yourself that your account would look great with 10k at the top. It would and it will, but all in good time!
4 / You're ignoring

the stats
This is one of the mistakes creators commit overwhelmingly often – not looking at the statistics! Each month, analyze which posts have performed the best or the least, how your community is progressing, what types of interactions you're getting. This – we can't stress this enough – allows you to readjust your content marketing strategies and make improvements compared to the previous period.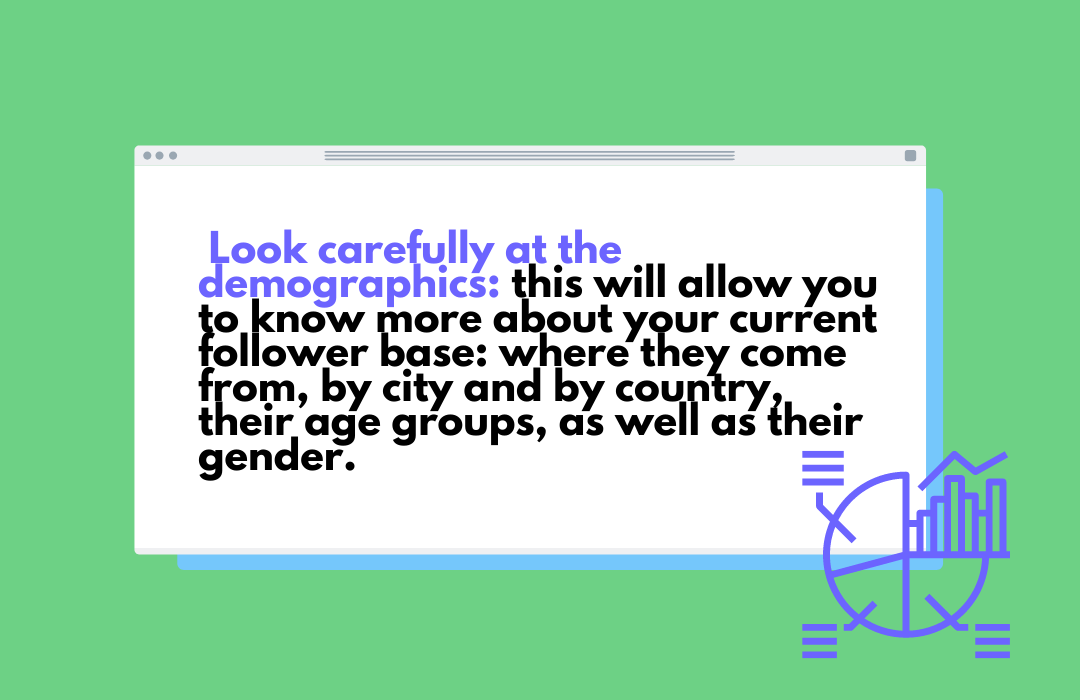 In order to know your audience better and to understand what your community prefers, use all the data from your statistics. Look carefully at the demographics: this will allow you to know more about your current follower base: where they come from, by city and by country, their age groups, as well as their gender.
To access basic statistics, all you have to do is have (or switch to, if you haven't already!) a professional (business' or creator') account. To find out more about your profile's data, you can also use pro tools designed to help you grow quicker and more consciously: from our experience, the ones we recommend the most are: Social Auditor and IQ Hashtags. The first one will help you scan your account in terms of having mass followers who may harm your ER (engagement rate). It can definitely be a game-changer because the higher your ER is, the more Instagram's algorithm likes your content and is more likely to show it to new audiences. A win-win solution, right?!
5 / You're focusing on

quantity rather than quality
Going back to what we've said above, posting too rarely makes your followers forget about you, but if you post a lot and produce generic content just for the sake of "posting something, no matter what" – it is not a beneficial practice either. Why? Because your audience will quickly find out that you're posting random things, not providing any value. It's better to publish 2 posts per week that will be relevant and helpful for your audience rather than 5 shoddy ones.
A little repetition, but let's be honest: it's worth saying over and over a thousand times: when we talk about quality on Instagram, we also mean your follower base, of course. There is no point in having a large number of followers if they are not interacting with you! Even though having a large community flatters the ego, you shouldn't hesitate to sort it out every now and then. You will have fewer followers, but your audience will be authentic, loyal, and engaged.

Catch you later – stay with us; we're going to share a vast portion of the content marketing experts' secret sauce. We're posting new tips & tricks a few times a week, so stay tuned for lots of credible materials coming this way!
If you have questions or doubts, you can always start a convo with us by commenting below or sending us a DM on Instagram!