Today's article is for those struggling with how to use the power of Instagram Stories to speed up the business' growth. If you are seeking effective ways to increase your Instagram engagement, be more visible on the platform, and finally grow the tribe you will be proud of, this is our most significant piece of advice: use video! We're totally serious; this format of content is growing in popularity by leaps and bounds. Most marketing specialists, trend forecasters, and strategists agree (and we're among them as well!) that video content is the future of content marketing, and it will NEVER go away. It has become a thing, and it's on the constant rise. For many Instagram managers and marketers, the ability to create and distribute compelling video content is now a REQUIREMENT of the job. It goes without saying, right?
In today's blog post, you'll discover:
why you'll come to regret

neglecting Instagram Stories
how you can use Instagram Stories to

expand your profile's reach ORGANICALLY

how you can create

wildly engaging Instagram Stories

out of your own office 
how to

generate revenue

from your Instagram Stories

Video content is becoming

REALLY pivotal 
As we all know, Instagram invented Instagram Reels to compete with the giant: TikTok. It was a really smart, strategic move, we'd say. Reels are already a success for Instagram, many creators enjoy preparing this type of content, and it's an intriguing way for many businesses to showcase their human side and the team's personality to a broader audience. 
What about other video content types? Well, there are many to choose from! IGTV has been around longer than Reels. Instagram LIVEs are also a fun way to interact with your audience more personally. And Instagram stories… we love talking about them because they're high performing. How many have we called them game-changers? Not so easy to count! Today we'll discuss how to use them to make sure they're resonating with your audience.
If you're desperate to up your Instagram game, 

take notes: here are the findings. 
Today you'll learn how to use stories to showcase the daily life of your business! You've probably heard many times that short and raw videos are one of the most effective ways to get your followers (and potential followers) to engage with your business. But we need you to experience it with your own skin. This blog post will break down our top tips, as always. If you're ready to maximize your engagement – let's go!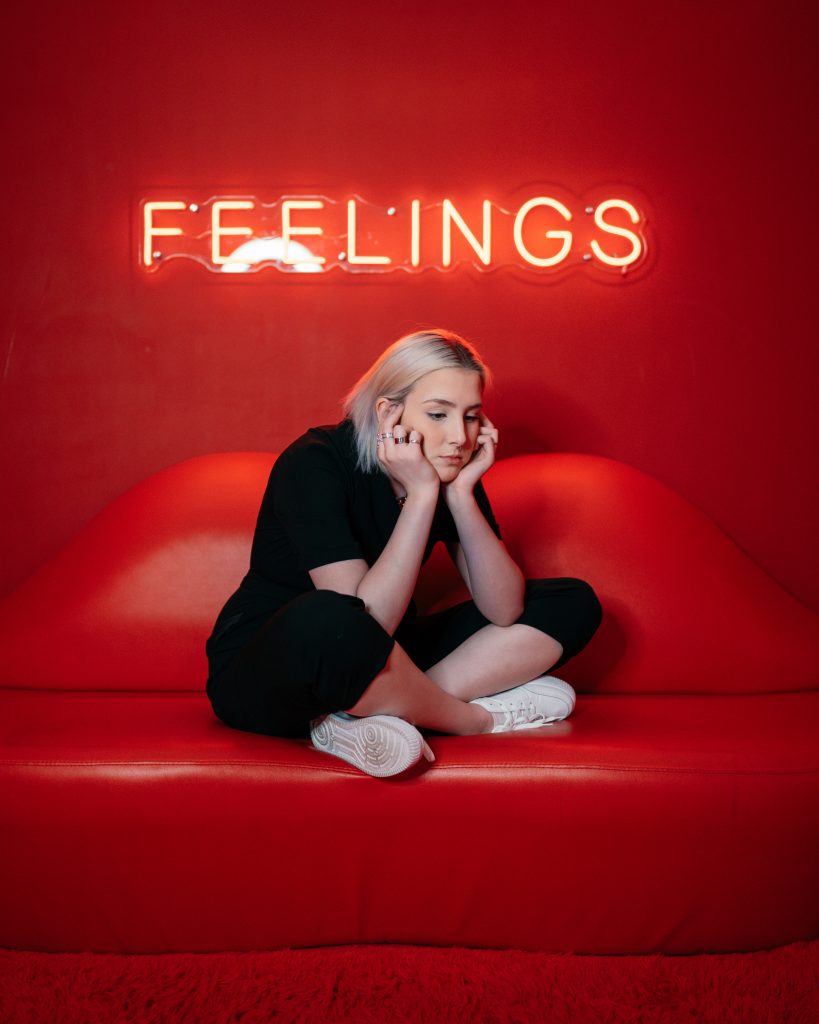 1 // Create emotional content
Let's dive into psychology for a sec. Humans are primarily driven by… that's not a surprise: emotions.
With a mountainous 75-80% basing on our emotions
---
What does it mean for you and your business? To encourage your followers to interact with you on Instagram, your content must consistently appeal to EMOTIONS. How exactly can you do this?
Focus on creating Instagram Stories that spark enthusiasm, joy, good attitude, the ones with you showing off your sense of humor – they tend to perform really well. Of course, not all the emotions need to be positive – that would be a lie because real life isn't always rose-tinted. Don't be afraid to show the whole spectrum of emotions when something happens: emotions such as shock, anger, and even sadness are a part of your human nature. You feel them, and your followers feel them as well – that's why it will be easier for them to relate to your content. It'll remind your followers that you're a regular human being just like them.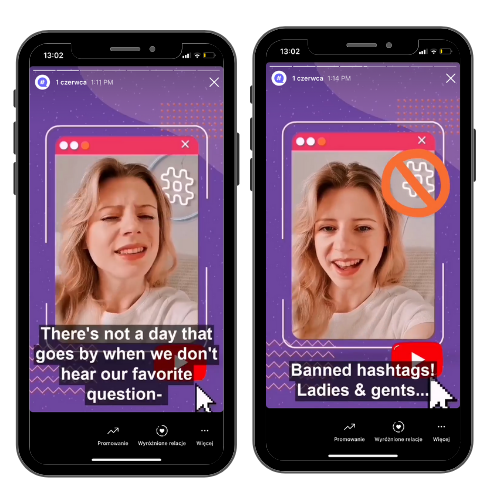 2 //

Your daily life isn't dull.

On the opposite – it's what people want to see more often!
There's a long list of self-limiting beliefs that stop you from creating really good content. The thought that your daily life may not be "entertaining enough" is one of them!
Reintroduce yourself and your business.
Make a "day in the life of" video about working at your brand or show the "behind the scenes" look at how you launch new services or how you make your products. Our research shows that most Instagram users find concepts like this really engaging, so #getcreative !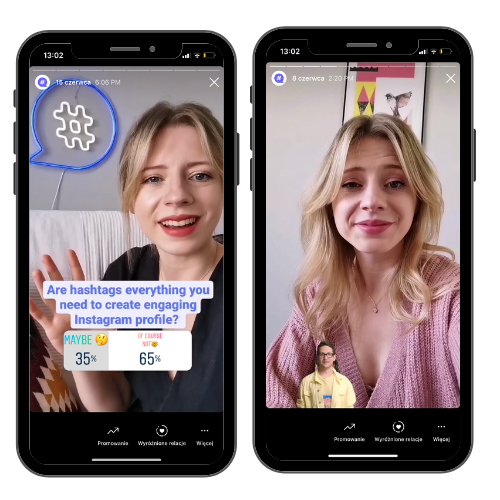 3 // Answer

crucial questions
Discuss the topics you get the highest number of messages about.
Pull together all of the burning questions about you or your brand and provide your very best responses. Elaborate on them!
Protip: then, you can use IG's quiz feature to check your followers' memory and their knowledge about your business, your services/products, and your future plans! 
4 // Highlight

the best offers & promotions
Create hype around the temporary offers & current promotions.
In a perfect world, your services and your products sell themselves.
But that's not about today's world and the crowded market we have now. 
So what can you do? Use Instagram stories to highlight a special sale, your affiliate/loyalty program, perks like promo codes, free shipping, and so on. There are many different options, and the results can be REWARDING. Try to regularly highlight your most exciting discounts in a less pushy, sleazy, and salesy way: and it will pay off.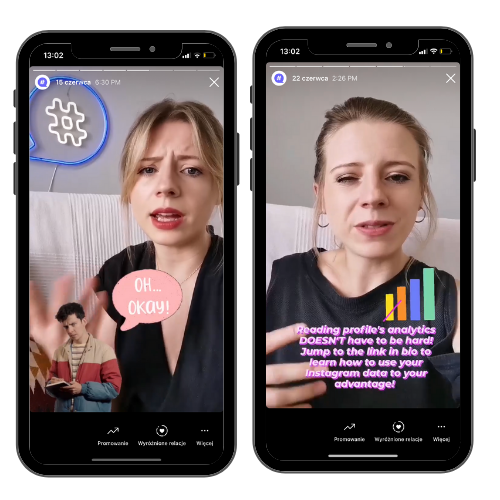 Make sure your business is rising above your competitors by embracing Instagram stories and taking advantage of this content type! We hope you already believe us when we say it doesn't have to be complicated. We've got tips and tricks to set you up for success!

Fresh business insights, coming your way every week (to be precise: 2-4 times a week)! If you feel you've learned at least one valuable tip that will help you in your Instagramming journey, please share it with all your friends and help us spread the word!