If you are researching what type of growth is possible for your profile, how to step up your content strategy, rise above the competition, increase your Instagram engagement, and gather the loyal tribe, you're unquestionably not alone. Instagram is a continuously shifting and growing social media platform, so at times it seems more than OVERWHELMING for all content creators. That's precisely why we're here today to take these stresses away from you. Well, we're about to go all-in on how to do all these things!
With the addition of video content (reels, IGTV), instastories, lives, guides, you can create content in various visual formats to catch potential followers' attention. In this blog post, we'll share some of our top Instagram tips to help you succeed and find out: what does your target audience want?! What type of content resonates with your potential community members? How to improve your social media marketing skills to be less torqued off when your reach suddenly drops? 
Are you ready to dive in and discuss it in detail? 

How to make them (

your target followers

) stay with you?
In a nutshell, your followers want you to solve dilemmas and resolve doubts for them.
The funny part is: many times, it's about the problems they might not even know they're facing! That's why they need your profile to be a trusted source of: inspiration, guidance, industry knowledge, behind the scenes of the niche they're interested in, secret-sauce insights, entertainment, and authenticity. Pinpoint their doubts and tell them how you take THAT problem away. Always focus more on how you're going to solve your audience's issues. If you effectively solve their problems, then your content is highly helpful, which in turn will lead to MUCH more trust and loyalty. 
To illustrate it: let's say you're a branding expert & graphic designer. A potential client scans your profile and reaches out to you – what problems are you solving for them right away?
They need a branding expert who is an excellent graphic designer as well.
They need someone they can trust because they can see the real-life evidence that they're pro at what they're doing.
They need to know what the process looks like and what the estimated cost is.
They need to understand why your services are worth the price.
They need to know how to book you and convey all the concepts and expectations they have.
They need to know what it's like to collaborate with a branding expert.
To stand out and catch somebody's attention, yes, you need to have exceptional skills and a nice Instagram grid – but it's much more than that! Believe us when we say your followers deeply care about how you will make their issues or doubts disappear. Of course, they care that your outstanding graphic design skills will result in a remarkable website or business card for them. But they can see it in your offer. What they truly need is to trust you. They need to feel like they're entering into a relationship with an expert that has a friendly attitude, a beating heart and isn't a robot focusing on mass production.
While this might sound like an arduous challenge, the truth is that it can be quickly learnt, and implemented. In fact, to beat your competitors, you'll need a combination of a few practices flowing together towards one goal. Engagement!
Those practices include, for a start:
1 // Create visual content that

"stops the scroll"
Instagram is still a highly visual platform, so it's beneficial to make sure your graphics take center stage and everything you post is aesthetically pleasing. Here are some things to bear in mind when you plan and design new content:
Take care of good cohesion. Perfection is boring, a sure thing, but visual chaos can be more than discouraging! Before posting, check if your content will work well together, as well as stand out in a grid. Your posts will show up in two different places: in your followers' feeds and as a part of your grid on your Instagram profile. The top goal? All the posts should look harmonious enough to blend together on your profile's grid.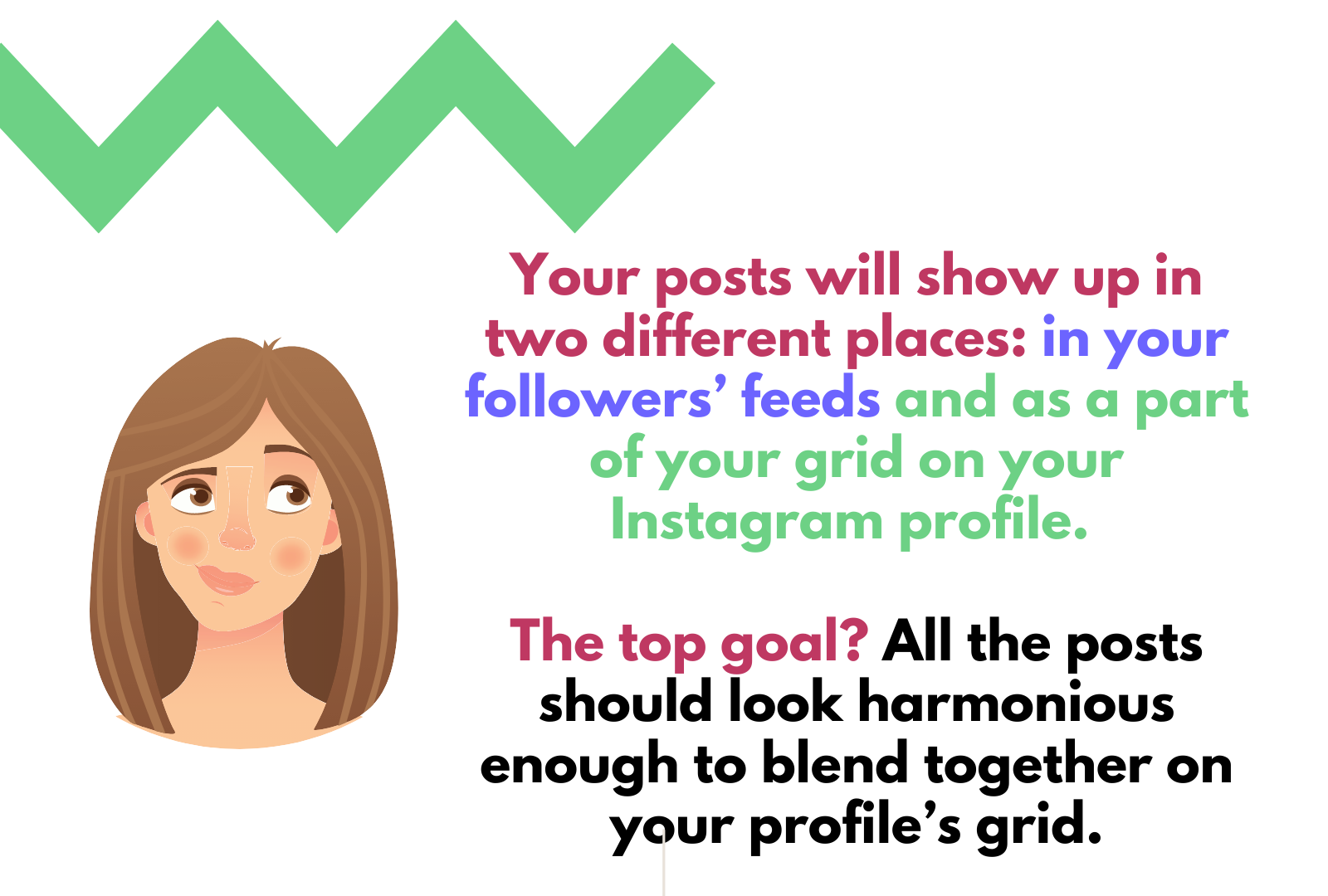 Create data-driven content. People love trustworthy data providers and eye-openers. Instagram carousels with charts and data comparisons are shareable and saveable, so basing on our and our clients' experiences: this format can turn out to be a game-changer for your growth. Data and infographics are worthwhile pieces of content that users may find SO helpful they will save them for later. That automatically tells the algorithm that your content is valuable, useful, and relevant, which will instantly increase how many people organically see your content!

Our tip: Sometimes, people are so busy that they forget to save a post to come back and read it another day. Add a note (in your graphic or in your caption), to remind your community to do so!
How to start with creating carousels? Brainstorm specific topics that are relevant to your target audience. Create multi-pages content using Canva or Photoshop. And be surprised with the number of saves your posts get (to be honest, we always are!)

2 // Video content wins

HANDS DOWN
The crowd you're getting in front of through Instagram posts is generally going to be strangers to you first, which means it's going to take a lot for them to trust you and become loyal members of your tribe!
On Instagram, polished, planned, and curated content is successful in the regular feed.
But that's not enough for your potential followers to get to know you!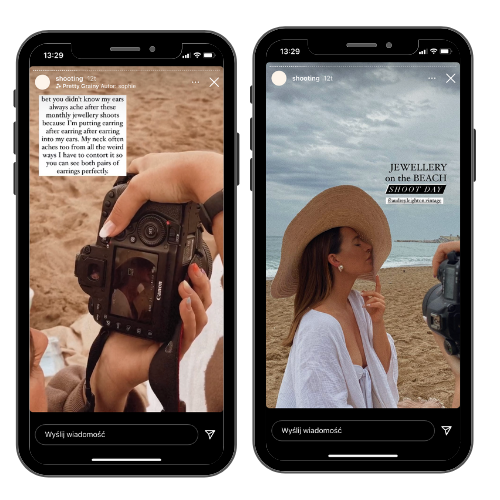 That's why you should consider posting more spontaneous, raw content on your Instastories or reels. Leverage the behind-the-scenes appeal of stories to give your audience a sneak peek at your daily activities and the way you live and work. Your profile needs to be more personal. Allowing your followers to get a feeling that you're just like their friend is a crucial component to intensively connecting with them and getting them through the door.
That's how you create a loyal tribe.
3 // Make your content

MORE USER FRIENDLY
Creating high-quality content is more than just what you're saying to your audience. It's also much about how you're saying it! Imagine if we deleted all the formatting, all headers, and graphics in this blog article and turned it into one solid text block. Would you even finish consuming it? We're afraid to admit it, but we know the truth: most likely NOT. 
People online are busier than you might think, and they don't have time to read the content they don't find encouraging. 
They scan EVERY text before reading it.
That's why it's HIGHLY beneficial to break up blocks of content into "chunks" that are separated by spaces or emojis. Not only does this help your reader, but it also makes your Instagram posts much more visually appealing. White space is really needed. White space gives your follower (or potential follower!) the impression of user friendly, stress-free content.

As you can see, there's no ONE silver bullet-magic trick that will help you boost every post to thousands of new target followers. Still, by taking note of the insights that our Display Purposes marketing experts and the official Instagram team highlight and our specific explanations provided, you can get a better understanding of the critical elements required for an effective Instagram content marketing strategy! Most of all, give it time, and – that's genuinely crucial – don't forget to analyze what you are doing along the way!