Driving traffic to your website or any other URL you want people to go to from your Instagram profile, could not get any easier. As you all know, the swipe up option is long gone and has been replaced with Stories link stickers some time ago. Instagram stickers became available for all Instagram users, not just those with 10k followers or verified accounts. Do you know how to make the most out of the feature we've all been longing for in the past? 
Read today's Instagram lesson to learn how to use link stickers to your advantage and successfully guide your audience to any destination you want them to reach. Ready to go? Let's dive in!


Does Everyone Have the Link Sticker on Instagram?
Yes. The introduction of Instagram link stickers allowed everyone on the platform to share links with their audience in Stories. It's no surprise that many businesses and creators who didn't have access to a swipe up feature before the update, thought that they are missing out big time. A clickable link in bio was always the option and still can be effectively used to drive traffic to a chosen URL, but right now things got way more convenient and can hugely improve your click-through rates.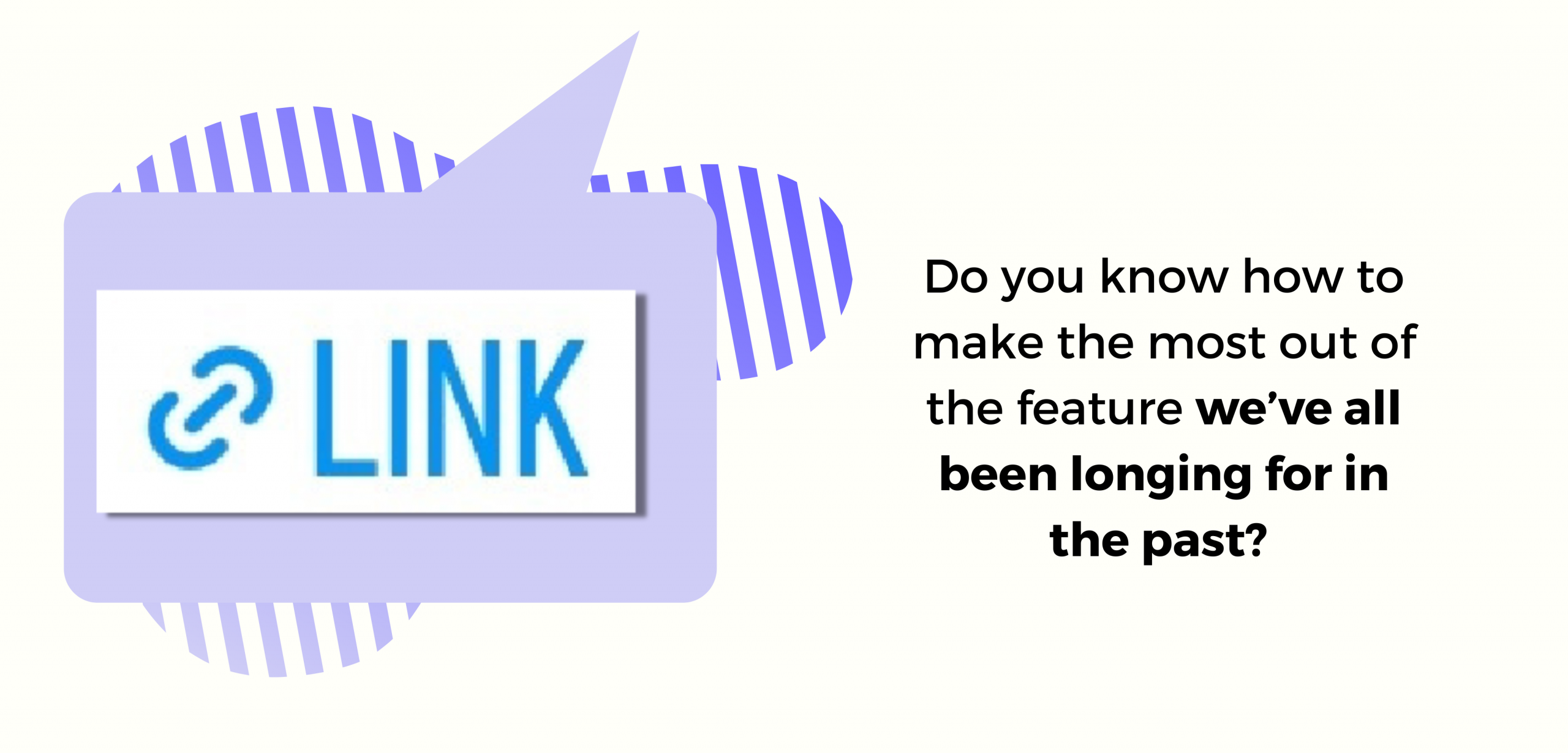 Instagram stories have alway been a fun and easy way to engage with your audience, and it is no different with link stickers. The process is simple, when people tap on the sticker in your story they get redirected to the linked website. Things couldn't get any better, right? 
Well… actually they can. You also get access to analytics that show you how many people clicked on the link in your story so you can easily track your performance.
How Can You Make Good Use of Link Stickers?
As a business owner or aspiring content creator, you know how important it is to get your brand, service or a product out there and make it shine in front of people who might be interested in your offer. Keep reading to see my list of effective ways to use them in your stories 🙂 
Promote Your Brand, Service or a Product With Link Stickers
Now you get more than your link in bio to drive more traffic to your product website, without overselling it in your feed posts. Use your stories to showcase your product in the most visually appealing way, share some interesting facts about it and help your audience to quickly find it through the provided link.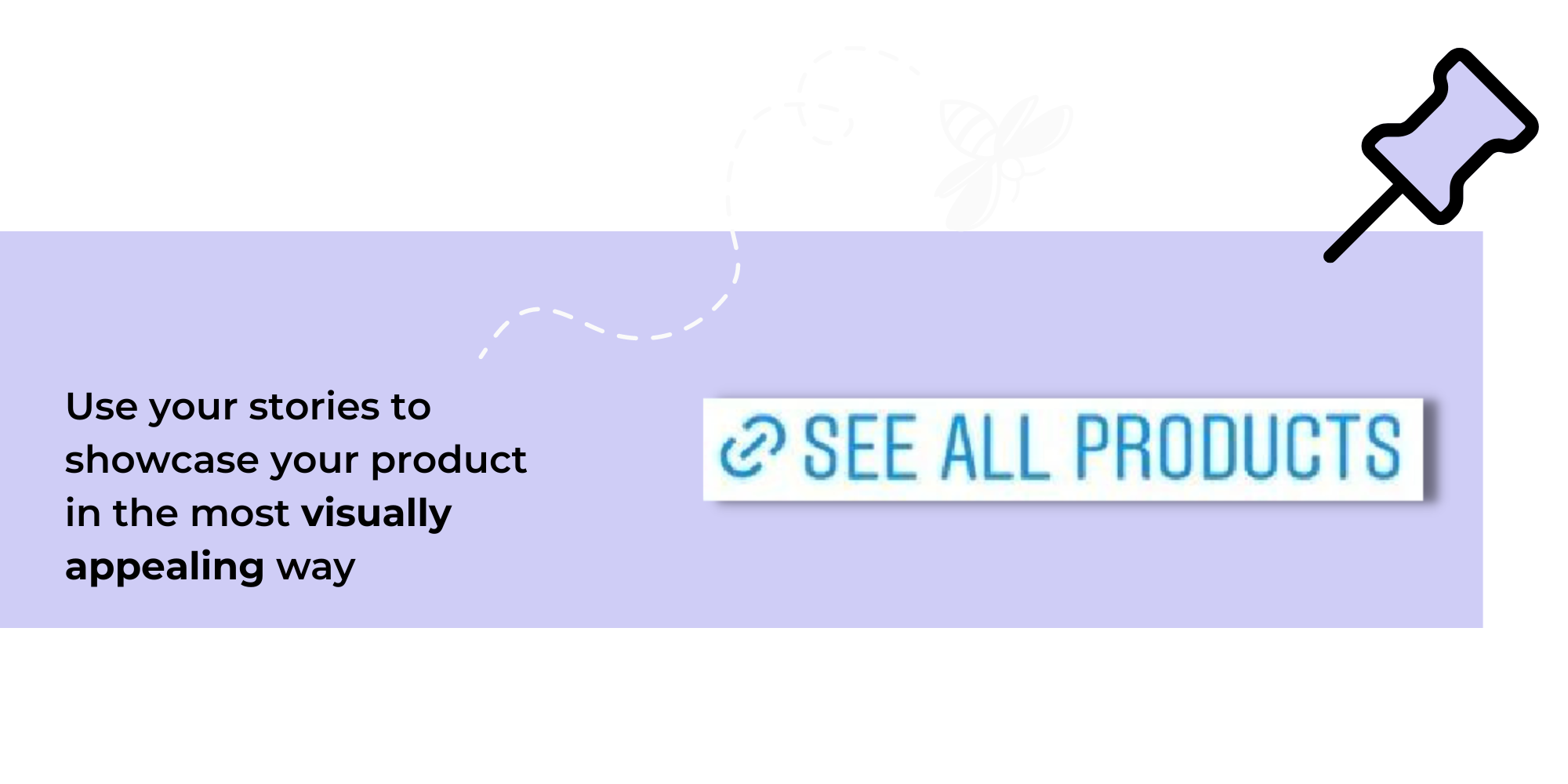 Influence Like Never Before
According to Digital Marketing Institute 49 % of consumers depend on Influencer Recommendations. Your audience wants to know what cosmetics you use, where's your new cosy jumper from or what's your favourite vegan restaurant in New York City. If they are confident about your recommendation, they are more likely to make a purchase or visit a place. With link stickers you can easily lead your audience to the websites of your favourite brands or products.
Get Your Audience to Join an Event
Here's another effective way to use a link sticker in your stories. Do you want more people to join your online course or any kind of event you're hosting? Recording a video story where you invite people to your event, or a fun graphic with a link sticker that allows your audience to join in, will be a fantastic way to get more people on board. You can use the link to guide your followers to the event page or a sign up form they need to fill out to get involved.
Link stickers are also a great way to get as many eyes as you can on your fresh piece of content. Just like in this example, create a preview for your audience with appealing graphics and text that will ignite their curiosity and encourage them to click on the link and read your new blog post or an article you want them to see.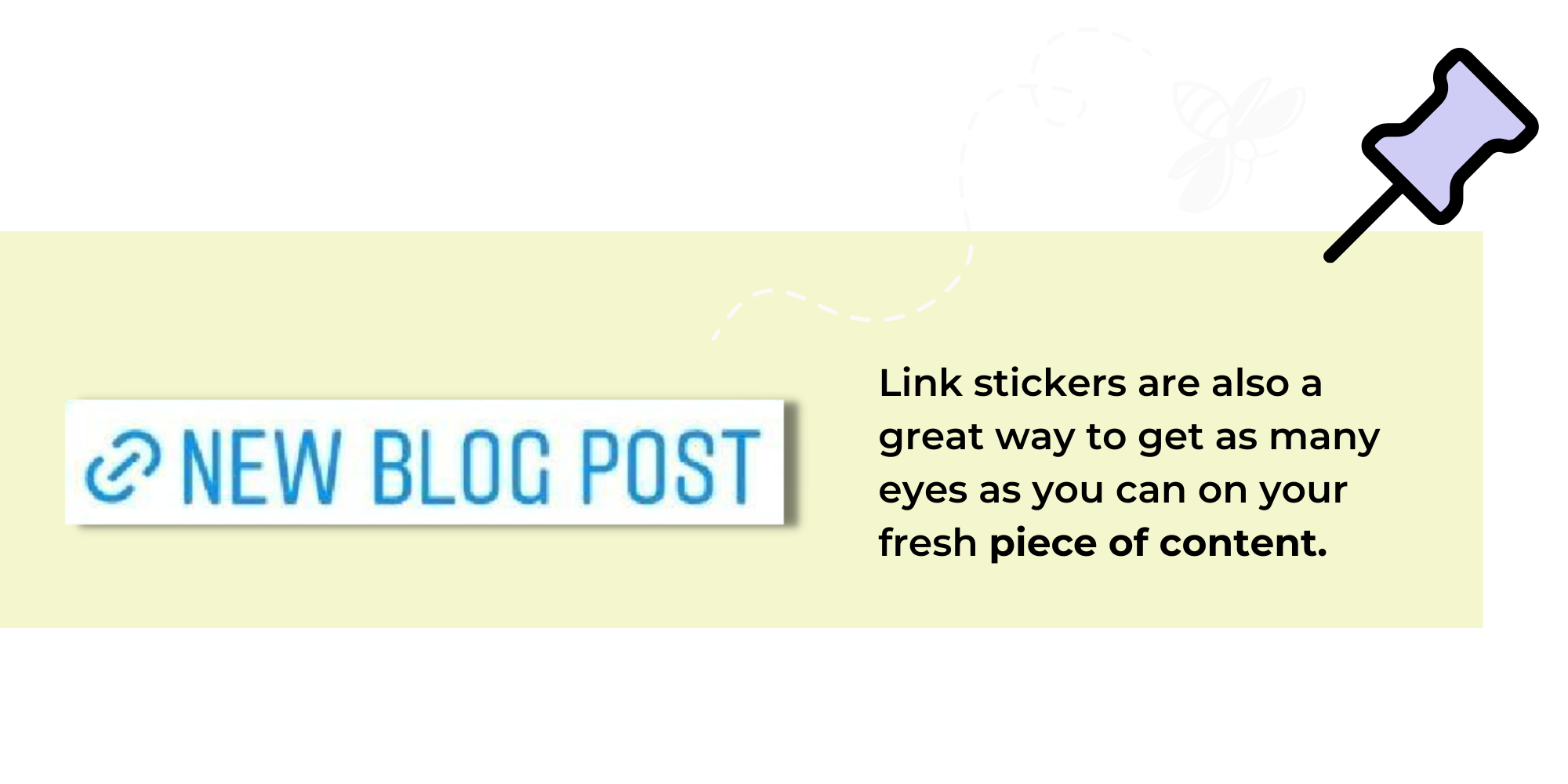 Promote Your New Youtube Video, Podcast, New Song
Have you just released a new YouTube video, a podcast or your new song just hit Spotify? There's no easier way to increase views and listeners count by sharing a link on your Instagram Story. Instagram link stickers are a great way to cross-promote your content from other platforms. 
Get People to Sign Up to Your Newsletter
Are you growing a mailing list? A link sticker can help with that too. Leverage Stories to get more people to subscribe to your newsletter. Share a sneak peak of the valuable content your community receives from you every week or every fortnight, and add a link to a sign up form to make it super easy for everyone to sign up.
Raise Awareness About Your Latest Promotions
Instagram Stories are a fantastic place to share seasonal promotions or any discounts you're currently offering to your customers. A huge 50% off graphic might not look amazing in your feed, but Stories are a way more forgiving format that disappears after 24 hours. Try to grab your customers' attention with a time-limited offer and drive more sales with the use of link stickers.

I've given you at least 7 effective ways to use a link sticker in your Stories and if I've missed out on any other great idea, make sure you share it with me in the comments below.  Now let's talk about more technical stuff and see how you can maximize the potential of your Stories to get your viewers to actually tap on your link.
Link Stickers Best Practices
Let's cover the most important elements of your story that should help you drive more clicks. 
Don't Overlook The Power Of a Good CTA
Drive people to your link with a strong CTA.
The first one in line is of course your Call to Action known as CTA. You might be tired of hearing about it, but it is what it is. CTA is a real engagement booster. The same goes to your Stories. If you really want people to click on the link you share in your Story make sure to let them know that this is the action you want them to take. Instagram users get flooded with content every single day so you shouldn't be surprised that  sometimes they might need a few directions from you.
Make it short, clear and as visually appealing as it can be. Here's a great example from the Skinnytaste profile. Great quality photo that makes you drool over the screen with a simple "tap for the recipe" CTA, and an arrow pointing at it can be all you need to encourage people to click on the link.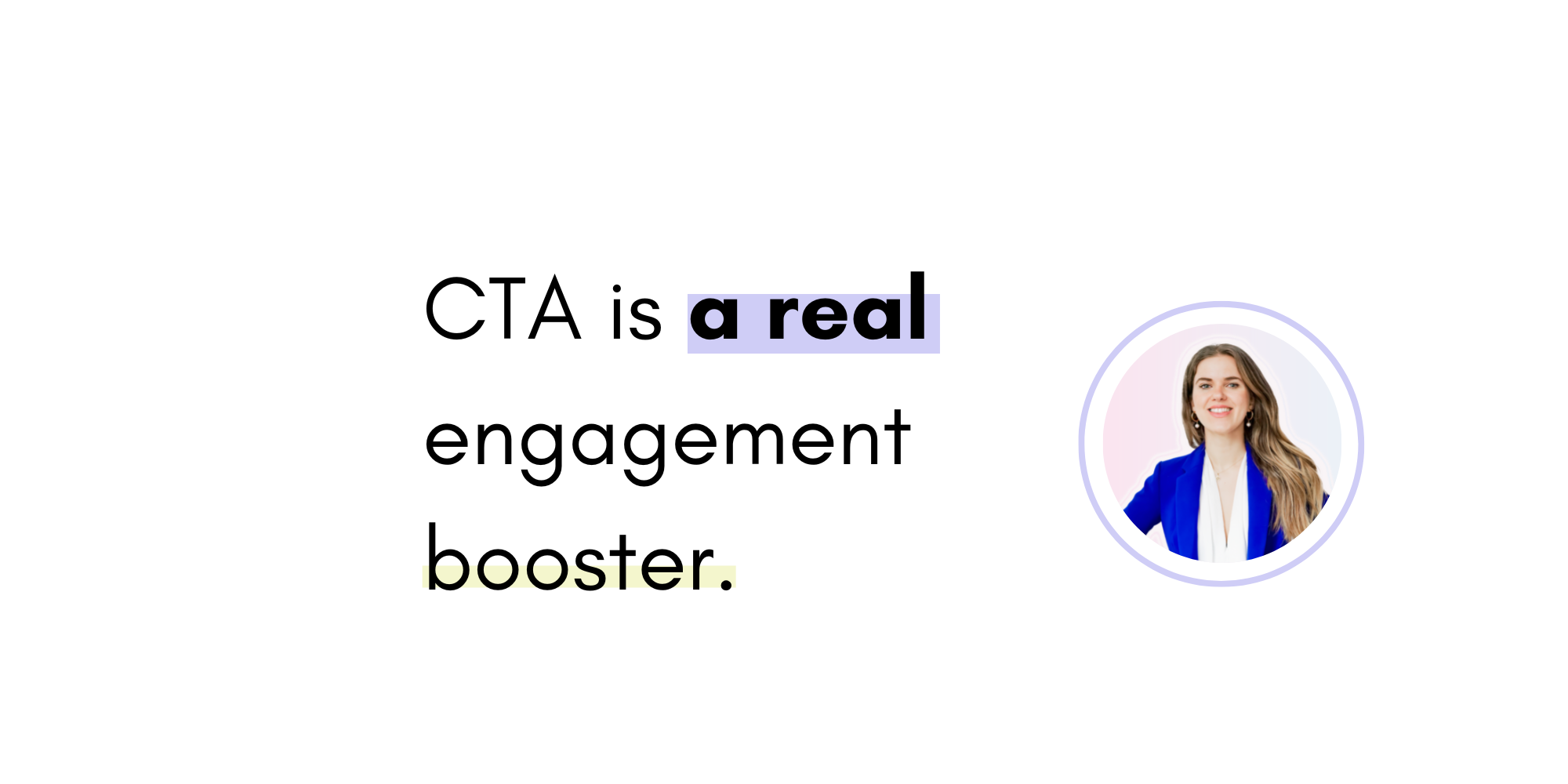 Make Your Link Sticker Visible
The point number 1 leads us to another important generator of link clicks which is a bit more visual. Make sure to place your link sticker in a focal point of your story that grabs all the attention. Combined with a short and straight to the point message with a good call to action, your link will be way more discoverable for your audience.
Show Your Face 
There's no better way to sell your service, product, invite people to sign up to your newsletter or join your online event, than showing up in your Stories. You, talking to your audience is an immediate trust builder. It is a more personal and effective way to engage with your followers, so the next time you want to share a link with them, be the one who gives them the reason to click on it.
Draw Extra Attention
Here comes a fun part of optimising your link stickers – use graphic elements to draw extra attention to your link. Play around with the available stickers, use animated arrows or text to make it pop and impossible to miss. 
Create an Integrated Visual Experience For Your Audience
Make sure that your Stories match the aesthetic of your brand. While Instagram doesn't allow you to personalise your link stickers yet, create custom covers that go with your brand colours. They'll look more appealing for the viewers.

With all the tips I've shared with you today, using link stickers to drive more traffic to your website or any other URL you want people to go to from your Instagram profile, should be a much easier goal to achieve. Make sure to track your click-through rate to see what works best for your account and let us know in the comments below how do you take advantage of link stickers – I'd love to know!